Volvo Windshield Replacement
Volvo General Information
Volvo Model Pictures
About Volvo Auto Glass Replacement
History of Volvo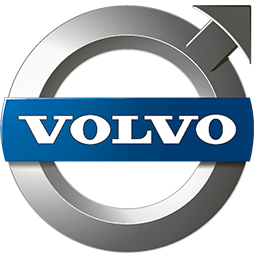 Volvo General Information
Company Type: Automotive division of AB Volvo Group
Years in operation: 1927-Present
Headquarters: Gothenburg, Sweden
Locations: Global
Volvo Auto Glass Original Equipment Manufacturer (Volvo OEM glass): PPG
Popular Volvo Models: C30, C70, S40, V50, XC90, S60, V60, S80, V70, XC60, XC70
Volvo Model Pictures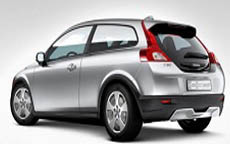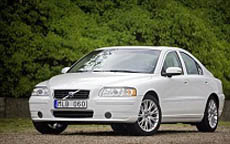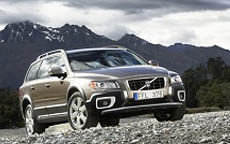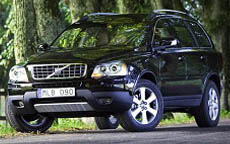 About Volvo Auto Glass Replacement
A good collection of awards and excellent reviews from satisfied owners gives Volvo a good place in the American automobile market. The company places a premium on driving safety and this is reflected in awards received by the brand such as the NHTSA 5-star Safety Rating that the new XC60 has earned. Several cars from the Volvo line up have also won Top Safety Pick awards. With stylish design, sleek lines, top notch performance, and excellent safety features, there is no reason for you to be dissatisfied with your Volvo. Keep this prized vehicle in perfect condition by ensuring that you get all your Volvo windshield replacement and auto glass repair done only by trained and experienced service technicians.
A Volvo is quite an economical vehicle when it comes to auto glass replacements. Replacing the front passenger door on your Volvo 4 door sedan would cost you about the same as for a similar Volkswagen model. One point to note is that cost of auto glass replacements varies from place to place, with New York prices being among the highest in the market. This factor should be taken into consideration when you are comparing prices for Volvo windshield replacement and auto glass repair.
Since different Volvos come with different design specifications, their auto glass needs also vary quite dramatically at times. The S60 sedan requires a total of 8 auto glass parts with rear vents, rear doors, front doors, windshield, and back glass. The XC60 has rear quarter wondows instead of the usual vents. Although this model requires the same number of windows as the S60, the sizes and shapes are quite different. Only an experienced auto glass technician can tell which Volvo windshield replacement and auto glass repair parts and glass will be required for your vehicle.
There may also be some special fittings used with certain Volvo models. Some of these fittings need to be removed with special care while others can be disregarded during glass removal. The four color coordinated covers on the roof area of side moldings in the S80 are a good example. These need not be removed for the glass removal or installation process. Knowledge of such tips and tricks helps the auto glass technician complete your Volvo windshield replacement and auto glass repair in the minimum possible time. It also helps him to take due care with breakage prone parts so that you can avoid replacing them.
Volvo Auto Glass Parts
When it comes to the parts and glass used for your Volvo windshield replacement and auto glass repair, it is best to insist on Original Equipment Manufacturer (OEM) products or equivalent brands. Although there are alternatives that are much cheaper, these do not offer the same resilience or perfect fit that OEM glass and parts do. After-market glass from reputable brands like Pilkington make good substitutes for OEM glass if lowering the cost of the Volvo windshield replacement and auto glass repair is your priority. You should also ensure that spares like the moldings, clips, urethane, or adhesive used for the auto glass repair or replacement are of good quality. Only with such parts will you get effective, long lasting repairs, or replacements.
The History of Volvo
The founders of Volvo sought out to produce vehicles that could stand the cold temperatures and often rough roads that were common in Sweden. That vision has remained a central focus of all Volvo vehicles since the first vehicle, Volvo ÖV 4, was produced by Volvo in 1928. Although the idea had been discussed since as early as 1924, April 4th, 1928 would become the official founding date of Volvo.
The Ford Motor Company purchased Volvo's car division in 1999 for a reported $6.4 billion. Ford and Volvo share the Volvo trademark – Ford using it for cars and Volvo using it for heavy vehicles. Ford released its first Volvo cars to the market in 2008 but in 2009 sold its share of Volvo to Geely, a Chinese motor manufacturer. Although the deal hasn't been completed yet, it is expected to be finalized by the end of 2010.
Several companies compose the Volvo Group's over all business – each of them focusing on a separate product. These subsidiaries include; Volvo Trucks, Mack Trucks (purchased in 2001), Renault Trucks (purchased in 2001), UD Trucks (purchased from Nissan in 2007), Volvo Construction Equipment, Volvo Busses, Volvo Penta, Volvo Aero, and Volvo Financial Services.