Infiniti Windshield Replacement
Infiniti General Information
Infiniti Model Pictures
About Infiniti Auto Glass Replacement
History of Infiniti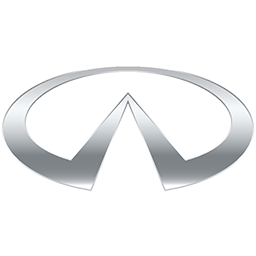 Infiniti General Information
Company Type: Division of Nissan Motors
Years in operation: 1989-Present
Headquarters: Hong Kong
Locations: Global
Infiniti Auto Glass Original Equipment Manufacturer (Infiniti OEM glass): Templex which is a subsidiary of Vitro
Popular Infiniti Models: M30, Q45, G20, J30, I30, QX4, I35, FX35, FX45, M45, QX56, G35, M35, G37, EX35, FX50, G25, M37X
Infiniti Model Pictures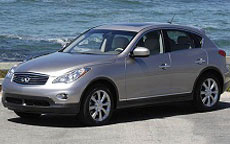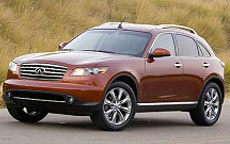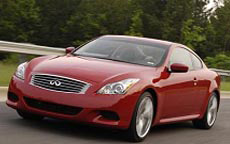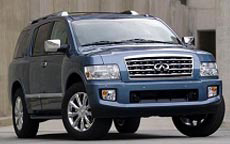 About Infiniti Auto Glass Replacement
Infiniti vehicles are typically based on the tried and tested Nissan FM platform that makes for even weight distribution. Infiniti owners simply love the improved braking, acceleration, and maneuverability that this brings to these high performance cars. This brand has earned its reputation for being a no frills all business car that is perfectly crafted to offer the best in terms of mileage, safety, and driving comfort. Make sure that you keep your Infiniti's auto glass in perfect condition to ensure that you and your passengers can travel in comfort in all weather conditions. Choose only the best auto glass service providers when you need your Infiniti windshield replacement or auto glass repair.
Comparing prices with other automobiles for auto glass replacements will give you an idea of what to expect when you need Infiniti windshield replacement and auto glass repair. You will find that auto glass replacements for your Infiniti may cost slightly on the higher side. For instance, changing the front passenger door for your recent model Infiniti four door utility may be significantly more expensive than carrying out the same replacement for a similar Hyundai model. With an Infiniti four door sedan you will find that replacing your front passenger door is more expensive than carrying out the same replacement on a Ford Contour or old version of Mercury's Grand Marquis.
Infiniti vehicles cover a wide range of designs and you will find compact coupes and sleek convertibles in the line up alongside roomy luxury SUVs. The coupes may need six windows for a complete auto glass replacement while the SUVs have additional quarter glass to replace. Even among vehicles of the same category, there may be subtle differences in the kind, curvature and shape of glass used. There is even a convertible model that has very special auto glass needs. To get the perfect fix for all your Infiniti windshield replacement and auto glass repair, make sure that you only entrust your vehicle to a well known and well established auto glass service provider.
There are some important points to remember when carrying out auto glass replacement on Infiniti cars. These can impact the replacement quality and strength. For instance, in the Infiniti M37X, the back glass is exposed along its perimeter and there are two hangers atop the glass. To ensure safe removal of glass, the technician should take care to apply the least possible pressure during cutout. When you need Infiniti windshield replacement and auto glass repair only trust an experienced technician who is aware of any such peculiarities of Infiniti auto glass settings. Only then will you get the perfect car glass replacement solutions without spending more money than is necessary.
Infiniti Auto Glass Parts
You can choose tinted glass for your Infiniti both for climate control within the vehicle and to stylize your car. Tint choices range from regular shades like green or blue to distinctive ones like bronze, gold, amber or chrome. Remember that the tint may be evident at the top of the glass but less perceptible through the middle of the glass. Before you have tinted glass installed check if it is legal in your locality. Due to safety issues, many states have clear restrictions on having tinted glass in your car. An experienced auto glass service provider will usually keep himself up to date with any such laws and advice you accordingly. That is why it is best to choose a service provider who has been in the field for a long time when you need windshield replacement and auto glass repair on your Infiniti.
The History of Infiniti
Launched in November of 1989, Nissan's Infiniti is a luxury car brand that was designed to sell premium cars that may not necessarily fit in with Nissan's image. The Q45 was Infiniti's first model to hit the market – released around the same time as Honda's Acura and Toyota's Lexus. Because it was most comparable to the Lexus LS, it failed to reach its target audience. With its active suspension system, four wheel steering and a 278 hp (207 kW) V8 engine it was far more equipped to compete against full-sized luxury vehicles like the BMW 7 Series, Cadillac Fleetwood, Jaguar XJ or the Mercedes S-Class.
The M30 was the next Infiniti model offered but it too missed its mark in terms of a target audience. Because it featured a lot of body and chassis reinforcements, it was too heavy to be taken seriously as a sports coupe which is how it was marketed. The M30 was only in production for three years.
A third model, the Infinity G20 was released in 1991 which hoped to target new luxury sedan buyers. A fourth model came in 1993 with the introduction of the J30. Although several models were introduced following the J30, it wasn't until the brand appeared to be nearing its end in 2003 that things took a sudden turn for the better with the introduction of the G35. The G35 was precisely what the brand needed to send its sales upward – a highly competitive, easy-handling, and nice looking sports coupe that was an instant hit with North American consumers. It was even given the prestigious nod as Motor Trend Car of the Year.