Honda Windshield Replacement
Honda General Information
Honda Model Pictures
About Honda Auto Glass Replacement
History of Honda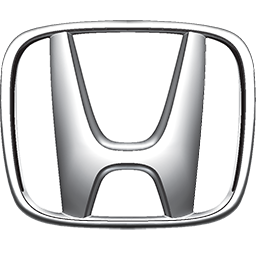 Honda General Information
Company Type: Public Company; Honda Motor Company, Ltd
Years in operation: 1948-Present
Headquarters: Minato, Tokyo, Japan
Locations: Global
Honda Auto Glass Original Equipment Manufacturer (Honda OEM glass): PPG
Popular Honda Models: Accord, Civic, Prelude, Civic del Sol, Passport, Odyssey, CR-V, EV PLus, Insight, S2000, Element, Civic Hybrid, Civic SI, Pilot, Fit, Ridgeline, City, Crosstour, CR-Z
Honda Model Pictures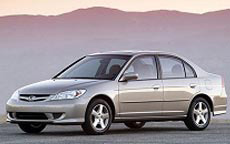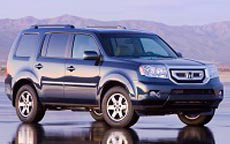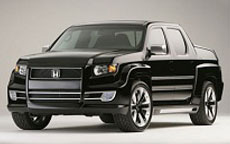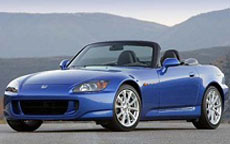 About Honda Auto Glass Replacement
Honda has recently earned its best ever ranking in the J.D. Power and Associates IQS finishing second. The company has earned accolades for exemplary quality control at its manufacturing plants too. Honda cars are some of the most stylish vehicles on the road and also excel performance-wise. It is only fitting that you choose the best Honda windshield replacement and auto glass repair providers to service this masterpiece of automobile engineering.
You will find that auto glass replacements for your Honda vehicle do not come cheap. Comparing a Honda two door coupe with a similar model Ford, you can see that the price for a front passenger door replacement is higher for the Honda. The rear glass may be even more expensive to replace in your Honda. For instance, changing the rear passenger door on Honda's 2 door coupe may be significantly higher than carrying out the same replacement on a Nissan SX2.
A number of stunning designs and models make up the Honda range of vehicles. The difference in designs may also translate into different number and varying kinds of auto glass parts for each model. For example, the most popular Honda Civic models sport a sleek body design with front and rear door glass, a windshield, and back glass as well as small quarter glass. The Pilot is much roomier and has a larger quarter glass to match the increased rear passenger area. Owing to these differences it is in your best interests to only leave your Honda in the hands of a technician who is well experienced when you need windshield replacement or auto glass repair.
An experienced technician will also know exactly how to remove the glass during your Honda windshield replacement or auto glass repair process to avoid damaging the parts. There may also be some specific factors to keep in mind during the vehicle glass replacement process that only a technician well versed with similar cars will be aware of. For example, in the Honda Crosstour, there are two back glasses separated by a midlevel spoiler.
During glass removal, this needs to be kept in mind. In many Honda vehicles like the Accord, hooks are used to hold the glass in place until the urethane curing is completed during the manufacturing process. When you are having the auto glass replaced in such cars, the technician should make other arrangements because there are no setting blocks provided. Small details like these could make a huge difference to the life and strength of the replacement part.
Honda Auto Glass Parts
Auto glass, especially the windshield, is not the same as other kinds of glass. This kind of glass is made using sheets of laminated glass with a plastic sheet sandwiched in between. The plastic gives the windshield increased tensile strength. If your Honda has laminated glass, then it is best for you to opt for the same kind of OEM or OEE glass during auto glass replacement to get the same life and durability. You may find several vehicle glass service providers offering used glass or non-branded glass at rock bottom prices. It is best to avoid these deals as they are sure to lack the resilience of OEM or OEE glass. In addition, OEM glass is manufactured to the exact specifications of your Honda so that you get the best fitting and perfect curvature. For your Honda windshield replacement and auto glass repair needs, choose a reliable service provider who can provide OEM or OEE parts at competitive prices.
The History of Honda
Each year, Honda produces 14 million internal combustion engines. This makes Honda the world's biggest manufacturer of internal combustion engines. Honda is also the biggest manufacturer of motorcycles. As of 2001, Honda passed Nissan and became the second biggest Japanese automobile manufacturer. It is the fourth biggest automobile manufacturer in the United States and sixth worldwide. In this case, bigger really is better.
In 1986, Honda released the Acura brand which was the first time a Japanese automobile manufacturer designed a brand that was a dedicated luxury brand. Since that time, Honda has only grown and expanded.
Because Honda focuses on small to mid-size vehicles that are fuel efficient, Honda hasn't been as hard hit by the current economic crisis. While many of its competitors were experiencing significant sales drops, Honda experienced a 20% increase in sales. Another great benefit the Honda line offers is the changes they have made to their factories over the last ten years. They have given their factories a flexibility that allows them to base what they produce on what is selling the most.
Hondas are designed to be sturdy reliable cars, but it may be a bit difficult to know what kind of glass your Accord or Civic needs. If you have a question about car glass replacement, fill out the Auto Glass Quotez Form and get all the information you need.