Cadillac Windshield Replacement
Cadillac General Information
Cadillac Model Pictures
About Cadillac Auto Glass Replacement
History of Cadillac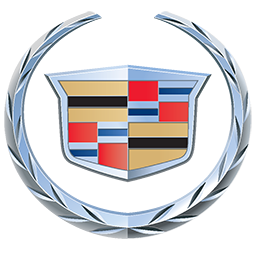 Cadillac General Information
Company Type: Division of General Motors
Years in operation: 1902-Present
Headquarters: Warren, Michigan
Locations: Global
Cadillac Auto Glass Original Equipment Manufacturer (Cadillac OEM glass): LOF (Libby-Owens-Ford) operates under Pilkington
Popular Cadillac Models: Allante, Deville, ElDorado, Fleetwood, Hearse, Seville, Sixty Special, Catera, Escalade, CTS, SRX, XLR, STS, DTS, BLS, Escalade Hybrid, XTS
Cadillac Model Pictures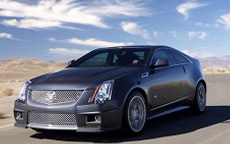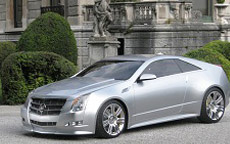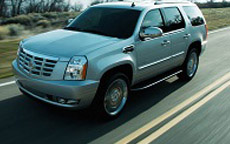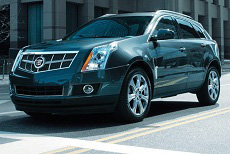 About Cadillac Auto Glass Replacement
Hailed as the 'New standard of the World', the Cadillac is not just a car, it is an icon of status. The dramatic design and elegant lines of these stylish vehicles is only matched by their superlative performance. Several Cadillac models have won accolades for best performance, best safety, styling, and comfort, proving that this is indeed one of the best automobiles ever manufactured. For a car that is such a masterpiece, it is imperative that you choose only the best care when you need Cadillac windshield replacement or auto glass repair.
There are many who believe that Cadillac's auto glass replacement will cost the owner quite a lot. This is not necessarily true. For example, rear passenger door glass replacement for a Cadillac four door sedan may actually cost less than replacing the same glass on a four door Honda Accord. Even an Infiniti G20 replacement may be slightly more expensive than having your Cadillac's rear door glass changed. Glass for some Cadillac models are particularly low priced. For example, the cost of the 2002-2006 Escalade utility windows is significantly cheaper than that of the same glass for later versions of this model. When you compare prices for your car glass replacement with different providers, make sure to mention the model and year to get accurate pricing.
You will find a comprehensive range of models in the Cadillac series, covering sports cars, utility vehicles, small cars, coupes, hybrids, and more. Each model comes with its own auto glass design. The sleek CTS Coupe has a large front door glass and rear glass but no quarter glass. The upcoming SRX Crossover has the same sleek lines but comes with medium sized quarter glass. The Escalade series has a distinctive large sized auto glass to cover the substantial cabin space. In fact, the 2012 Cadillac Escalade ESV boasts an impressive extra 30 cubic feet of interior space that is quite evident from the outside thanks to the large sized quarter glass.
The distinctive design of these vehicles makes it necessary for you to choose an experienced auto glass technician to carry out all your Cadillac windshield replacement and auto glass repair. There are a few aspects about the actual removal and replacement of glass in these vehicles that need to be given special attention. These cars typically come with a diversity antenna and rain sensor option. The technician should remove these connections carefully before attempting to cut out the glass otherwise they could be damaged beyond repair. The carriage roof decorative bead is another component that needs to be handled with extra care to avoid damage. Only experienced technicians should be trusted.
In many of the older models, the top molding is salvageable especially in warm weather. By removing the molding skillfully so that it is intact, your technician can actually save you money. One distinctive feature of the Cadillac DeVille windshields is that they lack setting blocks. This means that the technician should be prepared beforehand to support the glass while the adhesive curing is taking place. These are all aspects that only technicians who have worked previously with various Cadillac models will be aware of. This is why it is imperative to choose a well established auto glass replacement service when you need your Cadillac's glass changed.
Cadillac Auto Glass Parts
One factor to keep in mind when you drive down for a Cadillac windshield replacement or auto glass repair is that OEM or OEE parts are the best suited for your car. Using aftermarket parts can save you money initially but the lack of quality can prove very costly indeed. You may also face other kinds of problems when you use aftermarket parts. For example, sometimes the brackets to hold your rear view mirror might be missing or your rain sensor might not be compatable.
If aftermarket glass is your preference then choose from a well known brand like Safelite or PGW to ensure OEM comparable quality. In general, Cadillac auto glass replacements are some of the cheapest to carry out because glass prices for GM vehicles are among the lowest. Choose an efficient, experienced auto glass replacement provider to carry out your Cadillac windshield replacement or auto glass repair with high quality parts and you are sure to have good value for the money you pay.
The History of Cadillac
Cadillac is a powerhouse in the world of American-made luxury vehicles. Starting out as the Cadillac Automobile Company in 1902, it was purchased by the newly formed General Motors Company in 1909. It quickly became the most prestigious brand offered by GM and still holds that top spot to this day.
Cadillac has long been considered a brand that produces some of the world's finest cars. By focusing on a stylish finish and precision steering, Cadillac has secured a place as one of the most desired luxury vehicles in production.
Shatter resistant glass was installed into the Cadillac brand in 1926 and in 1927, Cadillac introduced an alternative to the traditional auto-engineered bodywork in its designer-styled bodywork. Cadillac also has the distinction of being the first brand to break away from fabric covered wood roofs by introducing the turret top – an all steel roof that has become an industry standard.
Further groundbreaking innovations made by the Cadillac brand include memory seats which were introduced in 1957, and fully automatic heating and air conditioning which were introduced in 1964.
Ambulances, hearses, and funeral home flower cars are produced by Cadillac but not in the actual Cadillac factories. Instead, these cars are custom built by aftermarket manufacturers. Cadillac's Type 55 Touring Model was chosen to serve as the model for staff cars by the United States Army in 1917.