Kia Windshield Replacement
Kia General Information
Kia Model Pictures
About Kia Auto Glass Replacement
History of Kia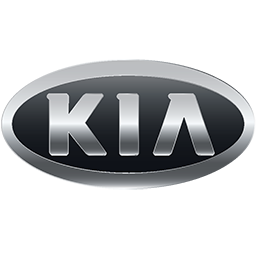 Kia General Information
Company Type: Public Company; Kia Motors
Years in operation: 1944-Present
Headquarters: Seoul, South Korea
Locations: Global
Kia Auto Glass Original Equipment Manufacturer (Kia OEM glass): Carlite
Popular Kia Models: Besta, Sephia, Sportage, Spectra, Magentis, Optima, Rio, Rio Cinco, Sedona, Sorento, Amanti, Rio5, Rondo, Borrego, Forte, Forte Koup, Soul
Kia Model Pictures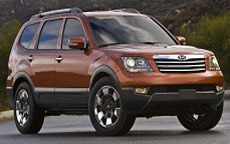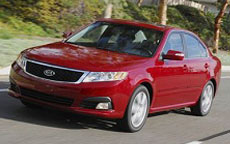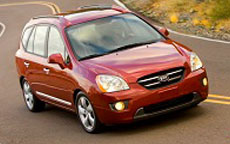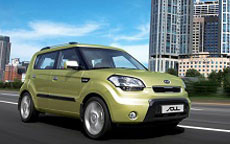 About Kia Auto Glass Replacement
As the Official Automotive Partner of the NBA, Kia is quite a well known brand indeed. The range of vehicles from this brand does justice to the advertising and offer mileage, performance, and safety to match to rank with the best. The U.S. market share of this brand has been steadily increasing year after year. Thanks to the growing sales figures, you are sure to find several auto glass service providers offering great deals for Kia windshield replacement and auto glass repair.
Kia auto glass replacements do not come cheap in general. In fact, they may even be costlier than auto glass replacements for an Infiniti which is usually considered an expensive car to maintain. Replacing the front passenger door on a four door Kia sedan may be about a third more expensive than the same replacement on an Infiniti sedan. Kia also has hatchback models in its line up. Replacing the rear door glass on the passenger side in these vehicles will be more expensive than carrying out the same replacement on an Audi, Ford or GMC of similar model.
Kia manufactures both cars and minivans and each design within either category has slightly different auto glass needs. For instance, the 2012 Kia Soul has a distinctive 'upended' quarter pane, large front door glass, rear door glass, windshield and a relatively flat back pane. The Sedona has a quarter pane that is almost the same size as the front door and rear door panes.
The Forte Koup is a sporty compact that does not have a quarter pane at all. With so many differences in the auto glass components it is quite a challenging task for an auto glass service technician to ensure that he has all the parts ready well before he starts cutout. Choose a service provider who has ready access to spares and parts to ensure that your Kia windshield replacement and auto glass repair gets completed quickly and effectively.
There may be differences in the way the glass is fitted in various versions of each Kia model vehicle. Some older Sorentos have the wiring harness disconnect through the speakers opening and some of these vehicles come without a heated wiper park area. In this vehicle the A pillar moldings are separated at the top of the pillar. You may not find this in many other automobiles. Familiarity with Kia models will help your technician remove the glass and replace it without damaging any of the neighboring components. A skilled technician will be able to salvage the maximum number of parts so that your car glass replacement bill stays low.
Kia Auto Glass Parts
Compare prices for replacements and repairs with several vehicle glass service providers online before you decide on one. It is best to determine if the provider has the necessary supplier network to source hard to find parts and spares. Many providers are also willing to share their special discounts with you, so that you can use top quality OEM glass and spares without burning a hole in your pockets. Check for reviews from previous customers to know how good the service and efficiency of a Kia windshield replacement and auto glass repair service provider is.
The History of Kia
Owned by the Hyundai Kia Automotive Group, Kia is the second largest automobile manufacturer in South Korea. Kia is one of the UK's fastest growing automobile manufacturers after focusing on the European market beginning in 2005. Not only is Kia the second largest car maker in South Korea, it is also the country's oldest car company.
Kia was founded in 1944 at which time it made steel tubing and bicycles. Originally called Kyungsung Precision Industry, the name was changed to Kia in 1952. Five years later Kia expanded to include motorcycles in 1957, trucks in 1962 and cars in 1974. Several Mazda based vehicles were released for sale in 1986 under the joint venture project between Kia and Ford. These vehicles were sold both domestically in South Korea as well as exported to other countries. The Pride and the Avella are two examples of these cars which were sold in North America and Australia as the Ford Festiva and Ford Expire.
Kia broke into the North American market in 1994 with four dealerships in Portland, Oregon. These dealerships started with the Sephia model but later expanded to include the Sportage. Since 1994, Kia has expanded focusing on one region at a time.
Due to the Asian financial crisis, Kia was forced to file for bankruptcy in 1997. Its South Korean rival Hyundai Motor Company outbid the Ford Motor Company and took control of Kia with 51% of the company.