Toyota Windshield Replacement
Toyota General Information
Toyota Model Pictures
About Toyota Auto Glass Replacement
History of Toyota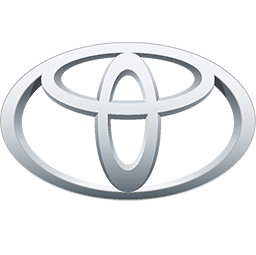 Toyota General Information
Company Type: Public Company; Toyota Motor Corporation
Years in operation: 1937-Present
Headquarters: Toyota, Aichi, Japan
Locations: Global
Toyota Auto Glass Original Equipment Manufacturer (Toyota OEM glass): AP Tech (aka AGC Glass)
Popular Toyota Models: 4Runner, Avalon, Camry, Solara, Celica, Corolla, Corona, Cressida, FJ Cruiser, FJ40, Highlander, Land Cruiser, Matrix, MR2, Prius, RAV4, Sequoia, Sienna, Supra, Tacoma, Tercel, Tundra, Venza
Toyota Model Pictures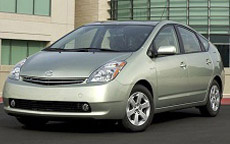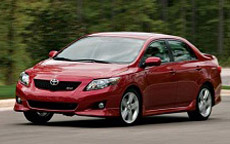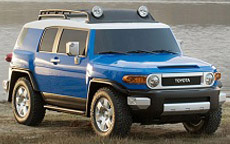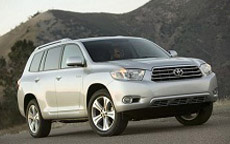 About Toyota Auto Glass Replacement
Whether it is style or performance, Toyota always scores top marks with its stunning line up of vehicles. The company's debut vehicle, the Toyopet, introduced in the U.S.A. in 1957 was very poorly received. But, all of this changed when the Corona sedan hit the roads in 1965. The brand has grown from strength to strength to become one of the top selling ones in America today. Now, whether you need parts or glass for Toyota windshield replacement and auto glass repair, it is easy to find reliable auto glass service providers owing to this brand's immense popularity.
While the prices for Toyota auto glass replacements are by no means unaffordable, there may a few models that prove quite costly in this regard. The four door utility vehicle from this brand is somewhat expensive when you go in for door glass replacements. To change the rear passenger door for this vehicle you would spend about as much as on a GMC Acadia while the front passenger door may cost you even more than the latter brand. The four door sedans for Toyota are relatively cheaper to maintain. The front passenger door on a Toyota sedan may cost about the same as that for a similar Ford. The rear door may be more expensive though.
With pick ups, compacts, sedans, SUVs, and so many more vehicles in the line up, it is impossible to predict the kind and number of auto glass that your Toyota will need without looking at it. Some may even come with unique auto glass requirements. The hybrid Prius is a good example as it comes with a sliding glass moon roof. A RAV4, a SUV model, needs a rear quarter, rear vent, rear and front doors, windshield, and back glass, while a Sienna, which is just as roomy, lacks the vent glass. Thus, even within the same category of vehicles the auto glass needs of the models vary quite significantly. A technician who has good experience with these vehicles will be able to assess these needs just by asking for the model and year of manufacture. If you are comparison shopping for prices, make sure to mention these details to get accurate quotes from various auto glass service providers.
There may be some specific areas of the vehicle that are prone to damage during the glass removal process. For example, in some Toyotas, the leading edge cowl retainers break easily. In the extended cab models removing the rearview mirror harness with force may result in a ripped headliner. An experienced technician will be aware of any such vulnerabilities and ensure that he takes extra care during Toyota windshield replacement and auto glass repair. By salvaging all possible parts, the technician helps keep the cost of your auto glass repair or replacement low.
Toyota Auto Glass Parts
While ensuring that your auto glass service provider is familiar with Toyota vehicles also check if he uses high quality glass and parts in all Toyota windshield replacement and auto glass repair. Many service providers have long standing relationships with suppliers across the world. This allows them to supply OEM parts and glass at attractively low prices. By comparing prices online you can find providers who are willing to share these discounts with you so that you can have the very best parts used in your car at affordable prices. It is best to avoid non branded glass for replacements as these do not offer the same life or correct fit. If cost is a concern you could choose after market glass from reputed manufacturers instead when you need Toyota windshield replacement and auto glass repair.
The History of Toyota
Okay – let's get this out of the way. Toyota has been having some problems as of late. The massive recall of up to 1.8 million cars due to acceleration problems and the later recall of the Prius line due to ABS problems – a recall that could cost the company as much as US$2 billion after they suffered an annual net loss of US$4.4 billion in 2009 and had to ask the Japanese government for loans? Yes, that problem. Honestly, as far as problems for car manufacturers go, this one has to be pretty close to the worst. That said, it is important to remember that until now, Toyota has been a pretty solid company, and this is something – if handled properly – they can recover from.
Toyota has no choice but to make vast improvements in their safety practices. The world is watching now. If they hope to have a future in the automobile industry they have to show the public they are the safe and reliable company we once believed they were. It was an expensive mistake that gambled with their customer's safety and that isn't something that is going to be easily forgiven, but it can be done.
Toyota is not an unsafe company over all – not usually. They have been one of the leading brands in the automobile industry for decades. There is no need to avoid Toyota in the future. With $2 billion in losses, you can bet this is a mistake they don't want to make again. I wouldn't be surprised to see Toyota become the safest car on the road thanks to this massive blunder.