Daewoo Windshield Replacement
Daewoo General Information
Daewoo Model Pictures
About Daewoo Auto Glass Replacement
History of Daewoo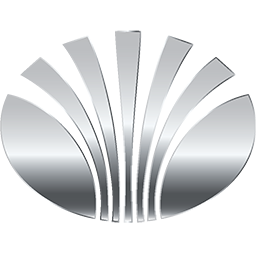 Daewoo General Information
Company Type: Private Company; Daewoo Group
Years in operation: 1967-1999
Headquarters: Seoul, South Korea
Locations: Global
Daewoo Auto Glass Original Equipment Manufacturer (Daewoo OEM glass): LOF (Libby-Owens-Ford) operates under Pilkington
Popular Daewoo Models: Lanos, Leganza, Nubria, Avia
Daewoo Model Pictures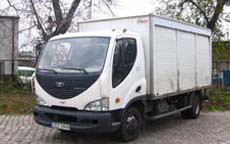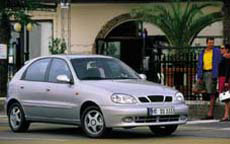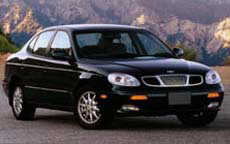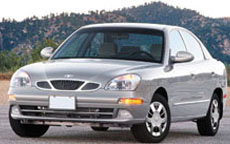 Daewoo Windshield Replacement & Auto Glass Repair
Daewoo is most famously associated with its innovative sales strategies, notably the offer of a free trade in for a brand new car after a six month long ownership. Although this deal was only offered to U.K. Daewoo customers, the company gained quite a reputation for 'different' marketing ideas. Since 2002, Daewoo has been under the helm of the General Motors (GM) group and has achieved quite some success in Korean markets too. The GM association has made it possible for you to have your Daewoo serviced easily when you need windshield replacement or auto glass repair. After all, the company claim is that genuine parts are available at more than 400 locations across the U.S.
The cost of auto glass replacement for your Daewoo may be quite similar with car glass replacements for the Nissan range of cars but higher than that for Mazda or Lincoln vehicles. On an average, car glass replacements for the Daewoo Lanos sedan model are on the low side while the Nubira comes with the costliest replacements. Prices for Leganza auto glass range in between these two extremes. However, having your Daewoo's car glass changed is definitely not as expensive as replacing Mercedes auto glass.
Some Daewoo models need to be fitted with a new molding which means that your technician should have it on hand before he starts the glass removal process. In cold conditions, it is not advisable to leave the car glass replacement process halfway while such components are being found. This leads to imperfect fitting which could reduce the life of the glass itself. In a few models, like the Nubira, Daewoo uses fritted rearview pad location with the glass. Stress fractures may occur here unless the technician is experienced enough to know how to bond the mirror pad to the glass perfectly. Many Daewoo cars also come with molding that has inverted rain channels. These wrap around the edge of the glass which means that replacing these is unavoidable most times during the car glass replacement process.
The Daewoo Leganza sports quarter glass in addition to the front and rear doors, windshield, and back glass making a total of 8 auto glass components for this car. However, in the Lanos and the Nubira, the quarter glass is missing and only 6 windows are required for complete auto glass replacement on these cars. The cars are affordably priced, good looking, compact, and reasonably easy to maintain which is why there are a good number of Daewoo owners in the U.S. This popularity makes it easy for you to find auto glass service providers who are familiar with replacing or repairing the glass on any of the Daewoo models.
Daewoo Auto Glass Parts
While looking for competitively priced auto glass for your Daewoo may not be a major problem, the costs are bound to go up if you want to add some special features to your glass. For example, laminated glass is typically far more expensive than the regulation tempered glass. Tempered glass shatters into small bits on impact to prevent injuries caused by flying shards. Laminated glass is actually made of two glass sheets glued to a polythene sheet positioned in between. Laminated glass is far more resilient to impact and far less prone to breakage. Similarly, tints of various shades may come with different costs with regular green tints being less expensive than bronze or chrome tints. Compare prices with different service providers for various auto glass features before you bring your Daewoo in for windshield replacement or auto glass repair. This will help you find the providers offering the best deals.
The History of Daewoo
General Motors bought the Daewoo Group in 2001 after Daewoo filed for bankruptcy in 1999. Since then, Daewoo, or GM Daewoo as it is now known, has been implemented in over 150 markets spanning six continents. Daewoo offers vehicles and kits for many popular GM brands including Buick, Chevrolet, GMC, Suzuki and Pontiac.
Daewoo has five factories in Korea in addition to their assembly plant in Vietnam. They also produce vehicle kits which are then assembled in China, Colombia, India, Thailand and Venezuela at the GM plants located there. These kits are always brand specific.
Even though the Daewoo name has been removed from many of its cars that are now being produced by GM, they are still available under different names. These names vary by country, but in the United States, the Chevy Aveo is in actuality the Kalos and the Suzuki Forenza is the Lacetti while the Suzuki Verona is the Magnus.
Overall, Daewoo had a lot to overcome in its relatively short lifespan. Formed in 1937 as National Motor, Daewoo has seen a lot of changes over the years but with under the ownership of GM, it seems the hard times are finally coming to an end. The future looks brighter for Daewoo than ever before.