Subaru Windshield Replacement
Subaru General Information
Subaru Model Pictures
About Subaru Auto Glass Replacement
History of Subaru
Subaru General Information
Company Type: Division of Fuji Heavy Industry also in partial partnership with Toyota Motor Corporation
Years in operation: 1954-Present
Headquarters: Ōta, Gunma, Japan
Locations: Global
Subaru Auto Glass Original Equipment Manufacturer (Subaru OEM glass): United L-N now owned by Pilkington
Popular Subaru Models: Exiga, Forester, Impreza, Outback, Justy, Legacy, Tribeca, Dex, Pleo, R1, R2, Sambar, Stella
Subaru Model Pictures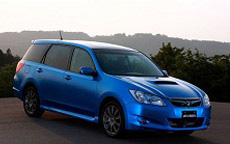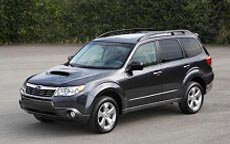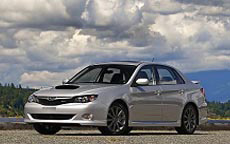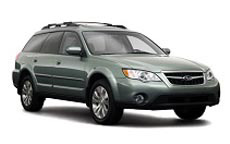 About Subaru Auto Glass Replacement
Subaru won't let us display their logo -we are not Subaru nor do we represent Subaru in any way. Every Subaru comes with the Symmetrical All Wheel Drive technology which makes for seamless power transfer to every wheel. As a result you get enhanced vehicle efficiency with every model from this brand. Owners simply love the better stability and quicker response of the vehicle to poor road conditions that this innovative technology brings to these cars. The safety first approach of this company only makes these vehicles even more popular with discerning buyers. To avoid compromising on your road safety make sure that you get effective windshield replacement and auto glass repair on your Subaru when you have damaged glass that offers poor visibility.
Auto glass replacements for your Subaru may appear to be expensive when you compare prices with other popular brands. For example, replacing the front passenger door on a four door Subaru utility may cost significantly more than carrying out the replacement on a similar model Ford. You will probably spend about as much as the owner of a recent model Acura. Although rear door glass is usually more expensive, for your four door Subaru utility it may actually be slightly cheaper than the front doors. Subaru sedans also come with slightly expensive door glass. The front passenger door for a four door model may cost quite a bit more than a similar Ford vehicle.
The Subaru range covers a variety of car models including SUVs, sedans, crossovers, and wagons. Even vehicles within the same category may have varying needs when it comes to auto glass. The Outback has a total of 10 auto glass panes including a rear vent and quarter glass to cover the roomy cab at the back. The Forester 2011 is an equally roomy vehicle but it lacks the rear vent which makes a total of 8 auto glass parts for this model.
The sedan model, Impreza 2011, has just 8 windows including vents. Since there are so many variations in the auto glass needs of different Subarus, you should choose a technician who has worked with these vehicles before when you need windshield replacement and auto glass repair on your Subaru. Such technicians will be familiar with the parts that will be needed for your specific model and have it ready at hand before starting work on your car.
There are other advantages to entrusting your Subaru only to an experienced auto glass technician too. Only technicians who are familiar with these vehicles will know exactly how to handle the removal and installation of glass so that other parts remain intact.
There may be some special aspects to keep in mind during glass cutting and removal. For instance, in many Subaru models, the push in retainers on the cowl panel bite aggressively. Unless the technician is extra careful these may break during the glass removal. Other than this, an experienced auto glass service technician will know exactly how long to leave the urethane and adhesive for curing so that best results are achieved with auto glass replacements.
Subaru Auto Glass Parts
Although your Subaru's replacement glass may come expensive, it is best to avoid low cost non branded glass or used glass when you need replacements. These alternatives do not give you the same life or good fit as OEM glass and parts. Since OEM glass is manufactured specifically for each Subaru model, it has the correct curvature to offer perfect alignment with the vehicle's framework.
When going in for windshield replacement and auto glass repair for your Subaru, it is also important to choose the same kind of glass that the manufacturer originally installed in your car. If your Subaru came with tinted glass then choose the same kind when you need auto glass replacements. An experienced auto glass service technician will help you choose the right parts and glass when you go to him for your Subaru windshield replacement and auto glass repair needs.
The History of Subaru
Subaru has been manufacturing cars since 1954 when it released the Subaru 1500. Due to supply problems only twenty were made. Since then, Subaru has released dozens of models. The Subaru 1000, released in 1965 was the first to offer the 'boxer engine' which has become a sort of signature for Subaru garnering them international attention. Subaru was also a pioneer in terms of all-wheel drive drivetrain technology. This feature has become standard equipment in most small or mid-size passenger vehicles.
Nissan acquired a 20% share in Subaru when Japanese Prime Minister Eisaku Sato ordered the merging of companies in the Japanese auto industry in 1968. Sato believed this would improve competition in the auto industry. The Nissan Diesel bus line was a direct result of this merger. Today, many of Subaru's models use parts manufactured by Nissan. Subaru's 4EAT automatic transmission was used in the first generation Nissan Pathfinder. Many believe it was Subaru that was first approached by Renault about all-wheel drive technology and that Subaru suggested Renault discuss its plans with Nissan. If this is the case, it is entirely possible Subaru laid the groundwork for the extremely successful alliance between Renault and Nissan. Renault went on to purchase Nissan and Nissan's 20% share in Subaru was sold to General Motors.