Mitsubishi Windshield Replacement
Mitsubishi General Information
Mitsubishi Model Pictures
About Mitsubishi Auto Glass Replacement
History of Mitsubishi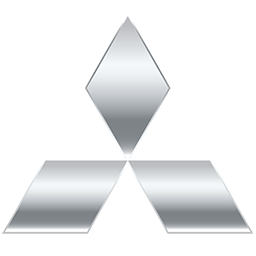 Mitsubishi General Information
Company Type: Private Company; Mitsubishi Group
Years in operation: 1870-Present
Headquarters: Tokyo, Japan
Locations: Global
Mitsubishi Auto Glass Original Equipment Manufacturer (Mitsubishi OEM Glass): AP Tech (aka AGC Glass)
Popular Mitsubishi Models: Carisma, Eclipse, Endeavor, Galant, MiEV, Lancer, Lancer Evolution, Outlander
Mitsubishi Model Pictures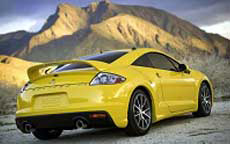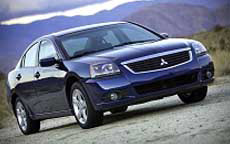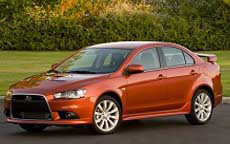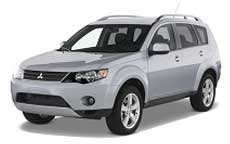 About Mitsubishi Auto Glass Replacement
With a network of 700 dealers spread across various countries, Mitsubishi enjoys excellent reach in the market. The manufacturer has been in business since 1917 and the year 2011 marked the 30th anniversary of the opening of Mitsubishi in the U.S. Durability, stunning design and reliable performance have always been the hallmark of Mitsubishi cars. Choose the prefect parts and glass to keep pace with your resilient vehicle when you need Mitsubishi windshield replacement and auto glass repair.
While not as economical as your Ford's parts, auto glass for your Mitsubishi is not prohibitively priced either. Changing the front passenger door on a four door Mitsubishi utility will cost you about the same as an Infiniti. You will find that replacing the rear passenger doors on a four door utility from Mitsubishi is much more comparable with a similar model Ford. A Land Rover or GMC will cost you far more when you need the same door replaced.
Even within the same design series, different versions of Mitsubishi cars may have different auto glass kinds and numbers. The Lancer has just 6 auto glass panes but the Lancer Evolution has additional quarter panes taking the total number of auto glass parts to 8 for this car. The Spyder, a convertible, has very different auto glass needs since the top and sides can be pulled down. Crossovers like the Endeavour have a large sized rear pane to cover the roomy cabin area at the back.
Identify an experienced auto glass service technician when you need Mitsubishi windshield replacement and auto glass repair. In some vehicles the need for moldings and other spares may not be clearly evident although these are required during the replacement process. The Mitsubishi Montero XLS is a good example. The type of molding used by this vehicle matches the Sport model. An experienced technician will have the suitable spares ready at hand before he starts the glass removal process. This preparedness cuts down your service time so that you can have your Mitsubishi ready for the road quickly. This is why it is important to pick well established auto glass replacement services when you need to change the glass on your car.
Mitsubishi Auto Glass Parts
Also ensure that your service provider only uses OEM or comparable glass to address your Mitsubishi windshield replacement and auto glass repair needs. OEM glass is best since it is manufactured specifically for your vehicle and has the perfect curvature to offer best fit. However, if cost is a concern, then after market glass from good brands like Safelite or Pilkington is an acceptable alternative. Check if your service provider uses good quality urethane like Sika and OEM spares too. The longevity of the replacement or repair depends heavily on the quality of materials used as well. Check customer reviews for Mitsubishi windshield replacement and auto glass repair service providers to know more about the efficiency, pricing and service quality offered.
The History of Mitsubishi
Mitsubishi is part of the Mitsubishi Heavy Industries and was founded in 1970. Since its inception it has grown to become the sixth largest automobile manufacturer in Japan and the seventeenth worldwide. In an effort to encourage growth and expansion, Mitsubishi's first president, Tomio Kubo, formed alliances with foreign partners. This strategy has been carried on by all of Kubo's successors.
In 1971, a significant stake in Mitsubishi was sold to the Chrysler Corporation. That stake was held by Chrysler for 22 years. Between 2000 and 2005, DaimlerChrysler was a controlling shareholder in Mitsubishi. In the 1990s, Mitsubishi co-owned the largest automobile manufacturing plant in the Netherlands with Volvo until Mitsubishi took sole ownership in 2001.
The strategy to align itself with foreign partners benefited the company greatly in the 1970s and 1980s; however the 1997 East Asian financial crisis hit the company harder than its competitors because of its strong presence in south-east Asia.
Mitsubishi has also had to deal with scandal in the area of vehicle safety. In what was referred to as 'one of the largest corporate scandals in Japanese history', Mitsubishi was forced to admit to a vehicle defect cover-up that stretched as far back as 1977 in 2004. These defects included fuel leaks, malfunctioning clutches and failing brakes. Because of this admission, the company had to recall 163,707 cars.