Jaguar Windshield Replacement
Jaguar General Information
Jaguar Model Pictures
About Jaguar Auto Glass Replacement
History of Jaguar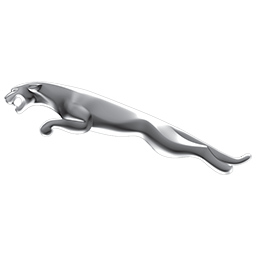 Jaguar General Information
Company Type: Private Company; Jaguar Cars Limited
Years in operation: 1922-Present
Headquarters: Whitley, Coventry, United Kingdom
Locations: Global
Jaguar Auto Glass Original Equipment Manufacturer (Jaguar OEM glass): Carlite
Popular Jaguar Models: Daimler Sovereign, Jaguar 420, C-Type, D-Type, E-Type, Mark 1, Mark 2, Mark IV, Mark IX, Mark V, Mark VII, Mark VIII, Mark X, S-Type, X-Type, XF, XJ, XJ13, XJ220, XJR-9, XJS, XK,
Jaguar Model Pictures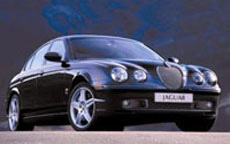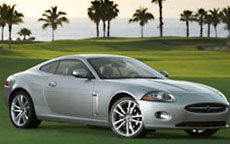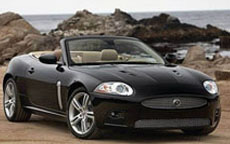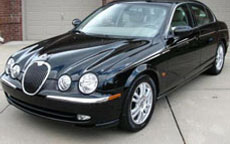 About Jaguar Auto Glass Replacement
The Jag is one of the most stunning automobiles ever to be manufactured. These sleek and sporty muscle cars are sure to catch every eye when they zip down highways. A Jaguar is not just an automobile- it is a style statement, an asset that sets the owner apart from the rest of crowd. There is no doubt that when you need Jaguar windshield replacement and auto glass repair you should only trust the very best service providers in the market.
Most Jaguar owners hesitate to have their cracked or chipped windshield repaired because they fear that the process will cost them a huge sum. While this may be a valid assumption, this should definitely not be your excuse for driving with damaged glass. In many states across the U.S., driving with a windshield that is cracked or chipped is illegal. You are endangering yourself, your passengers and others sharing road space by driving with impaired visibility offered by the damaged windshield.
Considering the risk, it is in your best interests to have your Jaguar's auto glass serviced by a reliable and skilled technician as soon as damage is sustained. By acting quickly you can, in fact, prevent the damage from worsening until you are forced to replace the entire glass, spending far more you would have for simple repairs. Choose an auto glass service provider who has a good network of suppliers and you can get original Jaguar glass and parts at rates that are reasonably pocket friendly. Compare rates from various providers online to get an idea of the prevailing prices.
Make sure that the service provider you choose has experience working on various Jaguar models since each may have different auto glass needs. For example, the XJ has a deeply contoured quarter glass in addition to the six regular windows. The XKR is a sporty convertible that has sliding windows covering the sides instead of the regular front and rear door glass. The XF comes with a sun roof in addition to the quarter glass, rear door, front door, windshield, and back glass.
Special care has to be taken during the Jaguar windshield replacement and auto glass repair to give you the best possible outcome. An experienced technician will know exactly how to remove the glass from the setting without damaging the salvageable parts so that your auto glass replacement bill remains affordable. A Jaguar may use a different kind of fitting when compared with other car brands. For instance, the heater wiper park is concealed beneath the lower frit on some of these cars. Many models sport double fender rain channels in the corners that have to be replaced during auto glass service.
Jaguar Auto Glass Parts
Although parts and glass may be expensive, it is advisable to opt only for OEM glass when you need Jaguar windshield replacement and auto glass repair. These parts and glass are designed to perfectly align with your vehicle's body shape so that they can be fitted perfectly. If you choose tinted glass to enhance your Jaguar's style quotient, make sure that it is permissible under law. Many states have stringent restrictions on using tinted glass, especially in the front driver and passenger doors and the windshield owing to safety issues. An auto glass service provider who has been in this business for many years will know all about such regulations and will keep you informed when you go in for Jaguar windshield replacement and auto glass repair.
The History of Jaguar
Purchased in 2008 by Tata Motors along side the Land Rover brand, this British luxury car manufacturer has changed many hands since being founded in 1922 but has always remained a desirable car for luxury car enthusiasts. Owned by Ford from 1989 to its sale in 2008 when it was announced the brand would be up for sale, offers poured in from around the world. The eventually deal was made for £1.7 billion.
With the change to Tata Motors have come many changes in the brand although fairly insignificant. Plants in India will now manufacture many of the components of the cars so as to make the brand more cost effective.
Launched in 2001, the Jaguar X-Type was designed to compete with the Audi A-4, the BMW 3 Series and the Mercedes-Benz C-Class. It is a compact luxury car that is still in its first generation. The X-Type is expected to continue its run through the 2010 market year as there has yet to be a successor announced.
The flagship Jaguar model, the Jaguar XJ was launched in 1968 and is currently in its fourth generation. Although each generation has brought changes, it is official the last model to have received creative input from Sir William Lyons, Jaguar's founder.