BMW Windshield Replacement
BMW General Information
BMW Model Pictures
About BMW Auto Glass Replacement
History of BMW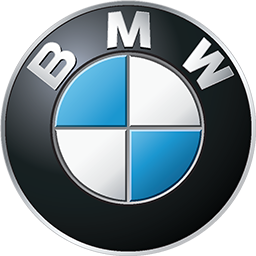 BMW General Information
Company Type: Public Company; BMW Group
Years in operation: 1916-Present
Headquarters: Munich, Germany
Locations: Global
BMW Auto Glass Original Equipment Manufacturer (BMW OEM glass): Saint Gobain Sekurit
Popular BMW Models: 1 series, 3 series, 5 series, 7 series, 6 series, M3, M5, M6, Z4, X3, X5, X6, Active7 Hybrid, X6 Hybrid
BMW Model Pictures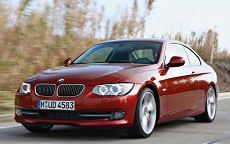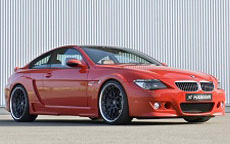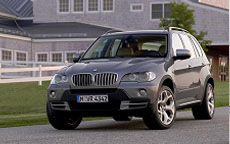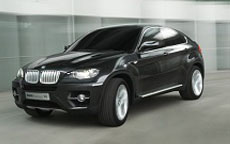 About BMW Auto Glass Replacement
Founded as an aircraft engine manufacturer in 1916, the Bavarian Motor Works is now known worldwide simply as BMW, the company that creates 'the ultimate driving machine'. Each BMW is made with special care so that it is perfectly attuned to its driver. That is why you will find that once you have owned a BMW, no other car feels quite right for you. A special vehicle like BMW requires the best attention when you are in need of BMW windshield replacement and auto glass repair.
Having the auto glass replaced on your beloved BMW can become a very expensive affair. There are auto glass service providers who offer competitive prices to keep your costs at a minimum. To choose the right provider for your auto glass replacement, it is important to learn a bit more about the reason prices are what they are. The price of replacing your two door BMW hatchback's front passenger door may be significantly higher than carrying out the same replacement on a Ford Escort two door hatchback. However, the cost of vehicle glass replacement on variations of the same basic design is likely to be the same. For instance, auto glass replacement on all 2 door BMW models including hatchbacks, convertibles and coupes will remain within the same price range. Since BMW auto glass replacement is expensive, it is important to find an experienced auto glass service provider who can offer long lasting solutions.
Different BMW models come with different kinds of auto glass. Some, like the new BMW X5, have both a rear vent as well as quarter glass. The X6 has a sporty aerodynamic body that comes with its distinctive tapering quarter panels (quarter glass) . The 2011 BMW 3 series is an ever popular model that sports the classic full front door, rear door, and a quarters without the vents. An experienced auto glass service provider will know exactly which glass and parts to use with your BMW model.
There are some special points to note with BMW windshield replacement and auto glass repair, which is why it is ideal to leave your vehicle only in the hands of an experienced technician. For example, the rain sensors in most of the models need to be re-calibrated at the dealer's. The BMW 1 series vehicles use a flat black, glossy black, and chrome finish quarter glass trim that is not very commonly used with other brands. An experienced technician will ensure that he has the right trim before he removes the quarter glass. He will also know to leave the lower trim in until the glass is cut out.
BMW Auto Glass Parts
You can find the perfect solutions for your BMW windshield replacement and auto glass repair needs only when the perfect parts are used. Most people choose low cost options when they need auto glass replacements but at times this could actually prove to be very expensive, inconvenient, or both. For example, by choosing non-OEM or non-OEE glass to replace damaged auto glass, you may end up losing the automatic rain sensor that is usually positioned under the rear view mirror on cars that come with this option. There are some special options with OEM or OEE parts that can actually enhance the performance of your BMW too. The XIR (glass with reflective coating) that has been offered on all BMWs since 1993 is one such option. This coating keeps the interior cooler so that the load on your car's AC is significantly reduced, thus reducing AC fuel consumption too. Identify a reliable service provider for your BMW windshield replacement and auto glass repair. The technician will be sure to keep you informed of all such options so that you enjoy your BMW in the best possible way.
The History of BMW
The BMW brand of cars is marketed to a special socioeconomic group of people looking for a luxury vehicle. They are characterized by their sophisticated look, comfortable interior, and extremely expensive parts. In today's marketing, German-based BMW is known for pushing emotional buttons associated with spiritual luxury, for example by saying that a car has "a soul." Personifying cars by giving them such personalities is psychologically alluring to expensive car buyers.
Started in 1916, BMW actually started with manufacturing engines that were used in airplanes. A decade later they embarked upon the motorcycle business, and cars 5 years after. BMW's first car ever was the Dixi 3/15 PS. In 1945, BMW had to cease production of cars and motorcycles due to the restructuring of factories following WW2, but returned to their venture 5 years later. On the way to becoming a household name, BMW faced tough competition from Audi and Subaru which strived for the same spotlight as BMW. Despite rough history, the brand achieved certain milestones. For example, in 1992, BMW outsold Mercedes in Europe with a higher number of vehicles. Their persistent striving for a luxurious blend of driving and passenger comfort, paired with unparalleled German engineering, earned BMW a reputation of a luxurious brand among US buyers as well as luxury car owners worldwide.