Chrysler Windshield Replacement
Chrysler General Information
Chrysler Model Pictures
About Chrysler Auto Glass Replacement
History of Chrysler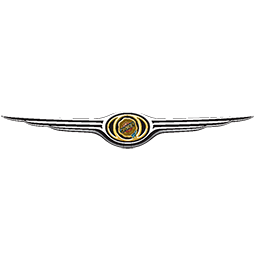 Chrysler General Information
Company Type: Independent Company; Chrysler Group LLC
Years in operation: 1925-Present
Headquarters: Detroit, Michigan
Locations: Global
Chrysler Auto Glass Original Equipment Manufacturer: Mopar
Popular Chrysler Models: Cirrus, Concorde, Intrepid, Sebring, Town & Country, 300, LHS, Grand Voyager, Neon, Prowler, PT Cruiser, Crossfire, Pacifica, Aspen, 200
Chrysler Model Pictures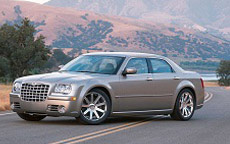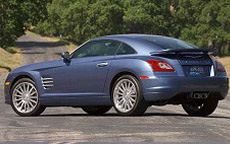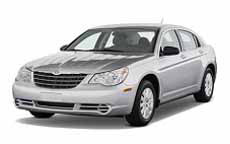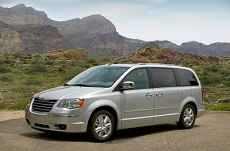 About Chrysler Auto Glass Replacement
Every Chrysler automobile epitomizes the perfect blend of style, performance, and affordability. Chrysler cars are just as home on the NASCAR tracks as they are in the garage of a large family. These vehicles have now come to be synonymous with durability and resilience. Today, the company continues to forge its way ahead with innovative ideas like the 2011 Chrysler 200 convertible, which is the only car in its class with a retractable hard top. Know more about this American favorite before you carry out any Chrysler windshield replacement or auto glass repair on this trustworthy make.
You will find that auto glass replacement for your family's Chrysler is quite affordable when you compare it with other popular brands. For instance, a front passenger door replacement on your Chrysler Grand Voyager should cost you less than that on a GMC G Series or Dodge mini van. A rear passenger door glass for a Chrysler sedan with privacy tint should be one of the cheapest replacements in the market when compared with similar glass for other brands. Affordable car glass replacements make the Chrysler a great choice for a family car that is bound to see some rough use.
The Chrysler range covers a number of vehicle models including the van, coupe sedan, utility, mini van, convertible and station wagon. The auto glass used by each of these may be quite different which is why it takes an experienced technician to find the right glass for your Chrysler. For example, the Chrysler Neon comes with a front and rear door glass contoured to suit its tapering design but does not have any quarter glass. The Voyager series comes with three large sized windows- the front and rear doors and full sized quarter glass to cover the large cabin.
These resilient cars are quite easy to handle when it comes to carrying out the actual Chrysler windshield replacement and auto glass repair. A skilled technician should be able to have your car ready for the road in about an hour even if you need to have the entire windshield replaced. There are some finer aspects that only a well trained technician will be able to pay necessary attention to when carrying out auto glass replacement or repair on your Chrysler. The clips holding the cowl corner are prone to exerting excessive pressure when the glass is being removed from the setting. Unless the technician is extra cautious, the cowl clips could even break the cowl. Another peculiar feature found in some Chrysler vans is the insert type molding. With this molding, all of the old urethane needs to be extracted from the corner of the pinchweld area before the glass is affixed. Only then will you get perfect finish with your car glass replacement job.
Chrysler Auto Glass Parts
It is not a difficult task to find OEM or OEE glass for your Chrysler windshield replacement and auto glass repair requirements. These vehicles are so popular that several dealers are likely to have suitable glass for each of the models in the range. You can take your pick of tinted glass and choose from the regular green tints or pick distinctive bronze or chrome tints to give your Chrysler a special look. Remember that while the tint will be evident across the top of the windshield, it may not be as perceptible in the areas right in front of you.
Another point to keep in mind is to make sure that you specify the model and year of your Chrysler when you are comparison shopping for auto glass. Most of the recent models have rain sensors, condensation sensors, or heating options, which will impact the kind of work that is required, or glass type when you need for Chrysler windshield replacement or auto glass repair.
The History of Chrysler
Headquartered in Detroit, Michigan, Chrysler was organized as the Chrysler Corporation in 1925. Some of the brands produced by Chrysler include Dodge, Jeep and RAM. While Chrysler filed for bankruptcy protection in 2009, it has recently formed a partnership Fiat which will hopefully ensure the Chrysler name and its brands survive for years to come. Chrysler has become one of the automobile companies leading the charge to develop 'green cars'. These electric or hybrid models are more environmentally friendly and more fuel efficient than their counterparts which may make them more appealing to the consumer. Among the models Chrysler has showcased thus far include the Dodge ZEO, the Chrysler ecoVoyager, and the Jeep Renegade. Chrysler is also planning hybrid versions of their popular Chrysler Aspen, Dodge Durango, and Dodge Ram models. The goal with this work is to make sure all Chrysler products eventually have electric drive capabilities.
While Chrysler is no stranger to financial difficulties, many saw the announcement the company had filed for Chapter 11 bankruptcy as the end of Chrysler. With the new partnership with Fiat though, it seems there is again hope that Chrysler will endure. Many car enthusiasts remain loyal to their Chrysler brands and continue to support the company.