Nissan Windshield Replacement
Nissan General Information
Nissan Model Pictures
About Nissan Auto Glass Replacement
History of Nissan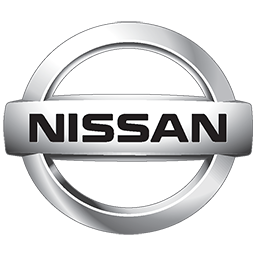 Nissan General Information
Company Type: Public Company; Nissan Motor Company LTD
Years in operation: 1933-Present
Headquarters: Nishi-ku, Yokohama, Japan
Locations: Global
Nissan Auto Glass Original Equipment Manufacturer (Nissan OEM Glass): Carlite
Popular Nissan Models: Altima, Maxima, 370Z, Armada, GTR, Juke, Leaf, Murano, Murano Cabriolet, Pathfinder, Rouge, Sentra, Versa, Xterra, 350Z, Cube, Quest
Nissan Model Pictures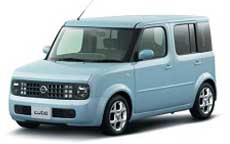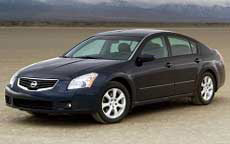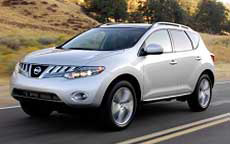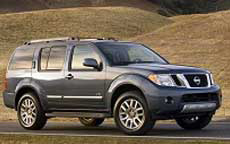 About Nissan Auto Glass Replacement
Innovative design is the keyword when it comes to manufacturing Nissan cars. The company puts heart and soul into making each car a pleasure to drive. Peak performance, intuitive handling, and maximum comfort mark every Nissan that rolls out of the factory. Driving safety takes priority here which is why brake override technology is standard across all Nissan cars. Make sure that you pay attention to safety too by having your Nissan windshield replacement and auto glass repair needs attended to without delay.
When you need Nissan auto glass replacements it helps to know beforehand how the costs compare with other vehicles. Having a fair idea of what you may need to spend allows you to determine if your auto glass service provider is quoting accurate prices. When you compare prices for front passenger door replacement on your four door Nissan sedan, you will find that for a recent model you will spend as much as on a Honda. Older models are quite economical though and may cost around the same as replacing the door on a Ford.
Nissan is known for its path breaking design ideas and that is why you will find that each of these vehicles has varying auto glass requirements. The auto glass needs for some truly distinctive models such as the Cube are quite different from those of other brands. This vehicle has a rear door panel with a quarter glass, front door, and windshield as well as a back glass that is curved on one side to fit over the door. There is also quarter glass to cover the extended back of the cab-like body. While other models may not have so many unique needs, there are bound to be variations. This means that it is best to entrust your Nissan only to a skilled auto glass technician who can handle design challenges with ease when you need Nissan windshield replacement and auto glass repair.
While the auto glass replacement for sedans and coupes can be carried out with relative ease, only an expert technician will be able to handle the job for Nissan cars that have a vertical glass. The Nissan Cube is a perfect example of a vehicle that requires complex auto glass replacement methods. Although the windshield is small and easy to handle, the fact that it does not come with gravity stops necessitates caution when handling its removal and fitting. An expert technician will have gravity stops in readiness when installing the glass on such a vehicle. This knowledge of tips and tricks to use during the installation and repairs comes only when the technician has worked with similar vehicles before. That is why it is best to choose a well established auto glass service provider for your Nissan windshield replacement and auto glass repair.
Nissan Auto Glass Parts
Other than the high quality of the glass, there is also another reason to use only OEM glass for your Nissan. These panes come with hooks or hangers to facilitate easy installation. This means that the technician does not face problems supporting the glass during setting. Since the glass can be positioned correctly while fitting and held immobile during the curing, you are sure to get the best results from your Nissan windshield replacement and auto glass repair. Such hangers will not be attached to after market glass. If cost is a concern and after market glass is your only option check if your technician has the necessary temporary gravity stops to support the glass during installation. Insist on after market glass from brands like Safelite and high quality parts when you need Nissan windshield replacement and auto glass repair.
The History of Nissan
Nissan is headquartered in Japan and is one of the 'Japanese Big 3' that is among the principle competitors for the 'Big 3' in North America. As of 2008, France's Renault S.A owns 44% of Nissan while Nissan owns 15% of Renault shares. This alliance began in 1999. The Infiniti brand is manufactured by Nissan and is considered Nissan's luxury line.
Nissan has been one of the slowest moving companies in terms of using more environmentally friendly designs. That has recently changed though as Nissan focuses more on the production, development and manufacturing of electric vehicles. By 2010, Nissan hopes to release its first electric car in California although because this release is only intended to introduce this new technology, these electric cars will only be available to fleet customers.
The maximum speed of Nissan's EV model is said to be 90mph (140km/h) and is able to travel 100 miles on a single charge from the lithium ion battery. The battery itself is expected to take roughly eight hours to fully charge. Nissan's EV model is not intended to replace the tradition car for long driving purposes but is offered as an alternative for short distances. Nissan has decided again developing ethanol running or biofuel cars for the time being due to cost.