Oldsmobile Windshield Replacement
Oldsmobile General Information
Oldsmobile Model Pictures
About Oldsmobile Auto Glass Replacement
History of Oldsmobile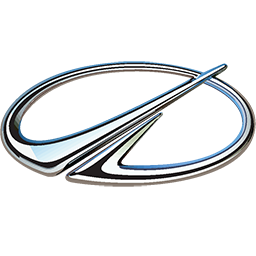 Oldsmobile General Information
Company Type: Division of GM
Years in operation: 1897-2004
Headquarters: Lansing, Michigan
Locations: Global
Oldsmobile Auto Glass Original Equipment Manufacturer (Oldsmobile OEM Glass): LOF (Libby-Owens-Ford) operates under Pilkington
Popular Oldsmobile Models: Cutlass Supreme, 98, Tornado, Omega, Calais, Cruiser, Starfire, Firenza, Silhouette, Alero, Achieva, Aurora, Bravada, Eighty Eight
Oldsmobile Model Pictures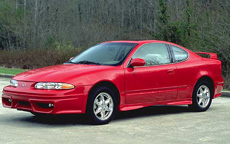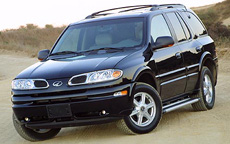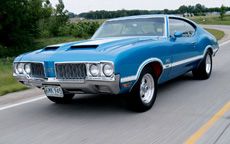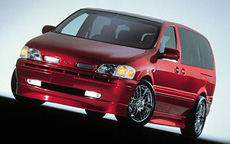 About Oldsmobile Auto Glass Replacement
Oldsmobile was the oldest surviving American automobile marquee at the time of its phase out in 2004. The brand was mainly used by the General Motors Corporation (GM). The V8 rocket engine used originally by Oldsmobile soon became the top performer of those times. The design of these vehicles underwent several changes, some of which were poorly received by the public. This was one of the main reasons why this brand was gradually faded out.
Design problems and all, there was always a well demarcated customer base for these vehicles owing to their top notch performance and utmost comfort. The very last car in this series, the Bravada SUV, was one of the most popular models ever unveiled by Oldsmobile. Although this brand is no longer in use, you should not face any problems finding auto glass parts when you need Oldsmobile windshield replacement and auto glass repair.
Auto glass replacements for your Oldsmobile are quite pocket friendly in general although you may spend quite a bit to replace glass on the convertible model. Replacing the glass for front passenger doors on your four door Oldsmobile sedan should cost you about the same as replacing the same on a Ford. A recent model Bravada should also set you back about the same amount when you go in for front passenger door replacement. Surprisingly the older models of this vehicle actually cost more for auto glass replacements especially when you need to replace the rear side glass.
The design of Oldsmobile cars has undergone several changes over the years and the same version of an Oldsmobile car may look quite different from its predecessors. These changes also reflect on the number and kind of auto glass parts used by each version. For example, the 2004 Bravada comes with two vents in addition to the front and rear door glass, windshield, back glass, and quarter glass windows to cover the extended cab. The 2001 version of the same car lacks the quarter glass. Specify the year and model of your car when you talk to auto glass service providers for an estimate of costs for your Oldsmobile windshield replacement and auto glass repair.
There are a few special aspects to keep note of when carrying out auto glass replacement or repair on your Oldsmobile. Most Bravada's come with a rain sensor that is quite different from what is used with other GM cars. It fits into a glass mounted bracket. During glass removal, the technician should also ensure that the foam padding that comes with the GPS antenna is undamaged. Other Oldsmobiles also have some such features to pay special attention to. An experienced technician who has worked with these vehicles before will be aware of these and take due precautions. This cuts down the time taken for the service and also ensures that parts are not damaged during the Oldsmobile windshield replacement and auto glass repair process.
Oldsmobile Auto Glass Parts
Thanks to the GM association, it is not a very difficult task to find quality parts for your Oldsmobile windshield replacement and auto glass repair needs even though the brand is no longer under production. Make sure to find an auto glass service provider who has a good supplier network so that you can find quality glass at affordable prices. If you want to use after market glass for your Oldsmobile make sure that the glass is a well known brand like Safelite or Pilkington. These brands manufacture after market glass that is comparable in quality with OEM glass.
The History of Oldsmobile
Until it began being phased out in December of 2000, Oldsmobile was the oldest automobile brand in the United States and the third oldest in the world. Although it had been a successful brand commercially and critically, it was the first brand to be phased out by GM. The timing of the announcement by GM that the Oldsmobile was slightly unusual as just two days earlier Oldsmobile revealed what would be its last model. That model, the Bravada SUV, would go on to be another hit with critics – just the latest is a long string of critically acclaimed models by Oldsmobile.
The Oldsmobile brand officially came to an end of April 29, 2004 with the final car, an Alero GLS four door sedan, to ever be assembled by this legendary brand. The final five hundred vehicles ever produced by the Alero, Aurora, Bravada, Intrigue and Silhouette models had Dark Cherry Metallic paint schemes and featured special markings and emblems. Special 'Final 500' literature accompanied Auroras and Intrigues.
The final car ever produced by Oldsmobile can be seen at the R.E. Olds Transportation Museum in Lansing, Michigan where the car is on display. It is signed by all of the Olds assembly line workers.