Buick Windshield Replacement
Buick General Information
Buick Model Pictures
About Buick Auto Glass Replacement
History of Buick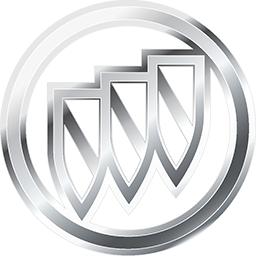 Buick General Information
Company Type: Division of General Motors
Years in operation: 1903-Present
Headquarters: Detroit, Michigan; (founded Flint, Michigan)
Locations: Global
Buick Auto Glass Original Equipment Manufacturer (Buick OEM glass): AP Tech (aka AGC Glass)
Popular Buick Models: Century, Electra, LeSabre, Park Avenue, Reatta, Regal, Riviera, Skylark, Roadmaster, Rendezvous, Rainier, Allure, Terraza Lacrosse, Lucerne, Enclave
Buick Model Pictures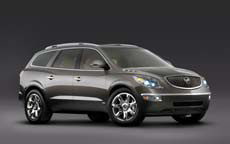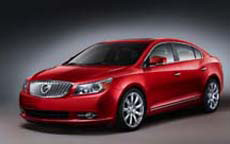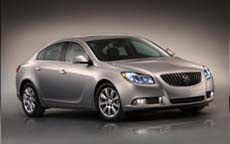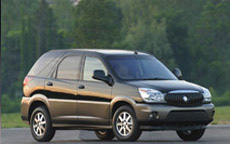 About Buick Auto Glass Replacement
Fuel efficiency, style, and top notch performance have always been the hallmarks of Buick. This vehicle is one of the most popular creations of the General Motors (GM) brand that has been making world class automobiles for over 100 years now. Buick enjoys the status of being the oldest American car that is still actively being manufactured. Finding parts for your Buick windshield replacement and auto glass repair may not pose a big problem due to this car's popularity. Regardless, it is still important to know more about the different kinds of auto glass these vehicles use. You should also be aware of current prices for repairs and replacements so that you can get the best deal from the service provider of your choice.
When compared with other vehicles like Acura and Infiniti, auto glass replacement prices for your Buick will be quite affordable. You will find that replacement costs on brands like Daewoo or Ford are a close match to your Buick's car glass replacement cost. Choosing a laminated door for your Buick may be a good idea if you live in a heavily forested area where auto glass damage occurs frequently. The laminated glass is more difficult to penetrate, and even if it does break, the possibility of you sustaining severe injuries is significantly reduced. Laminated auto glass replacement is more expensive than the regular tempered glass but the benefits justify the extra cost.
Replacing the glass on your Buick is fairly straightforward but still best left to expert technicians. Some of the iconic Buick cars have recently undergone several transformations. A technician who is out of date may not be able to identify the auto glass needs of the new Buick Avatar. The Buick Regal is also a good example. GM has consciously opted for a more sculpted look for this latest version. The 1996 Buick Regal Coupe came with a wide front door glass and a smaller rear door glass. The 2011 version as well as the upcoming 2012 version come with additional quarter panels (quarter glass). The latest Buick Astra still has the front and rear door glass design without a distinct quarter glass.
There are some aspects to keep in mind during the actual auto glass replacement or repair. The Buick LeSabre, for instance, comes with a rain channeling molding in the wraparound style. Unless your technician installs the same kind of molding during the replacement, you could have water leaking in on a rainy day. The LeSabre windshield also has an antenna option and 'heads up display' option that have to be factored in at auto glass replacement time. Many Buick models come with optional rain sensors that may not be compatible with other glass variants. Make sure you choose a technician that is knowledgeable on every aspect of your car.
Buick Auto Glass Parts
One factor to keep in mind when you drive down for a Buick windshield replacement or auto glass repair is that OEM parts, or OEE parts, are the best suited for your car. Using aftermarket (non-OEM) parts can save you money initially, but the poor quality can prove very costly indeed. You may also face other kinds of problems when you use non-OEM parts. For example, rain sensors sometimes do not fit on aftermarket parts.
If aftermarket glass is your preference then choose from a well known brand like Safelite or PGW to ensure OEM equivalent quality. In general, Buick auto glass replacements are some of the cheapest to carry out because door glass prices for GM vehicles are among the lowest. Be sure to choose an efficient, experienced auto glass replacement provider to carry out Buick windshield replacement or auto glass repair with high quality OEM or OEE parts and you are sure to receive the best value for the money you pay.
The History of Buick
The first Buick available for sale to the public was the legendary Model B. Since that first model, Buick has continued to take great strides in terms of the construction of the automobile. Buick was the first brand to introduce turn signals in 1939. It also beat out Ford by introducing its first closed-body model in 1911.
Available in the United States, Canada, Mexico, China, Taiwan, Qatar, Kuwait, Israel, and many other countires, Buick is the General Motors Company's most affordable luxury model and is considered the highest prestige GM brand behind Cadillac. It is also the oldest automobile manufacturer in the United States and among the oldest worldwide. Although initially the company struggled under the leadership of founder David Dunbar Buick, it eventually thrived when taken over by James H. Whiting in 1903. Whiting enlisted the help of William C. Durant in 1904 as a manager. Durant was an excellent salesman and helped Buick become the biggest car maker in the United States. Using the profit from this success, Durant created General Motors by purchasing a series of manufactures and targeting each one to a different customer base. This decision is credited with making GM as successful as it is. For that reason, it can be said that without Buick, GM would not exist.