Dodge Windshield Replacement
Dodge General Information
Dodge Model Pictures
About Dodge Auto Glass Replacement
History of Dodge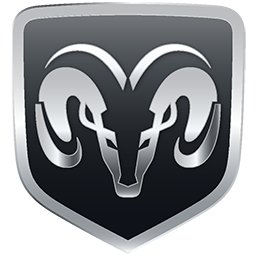 Dodge General Information
Company Type: Independent Company; Chrysler Group LLC
Years in operation: 1914-Present
Headquarters: Auburn Hills, Michigan
Locations: Global
Dodge Auto Glass Original Equipment Manufacturer: Mopar
Popular Dodge Models: Caravan, Dakota, Pickup 1500-5500, Van, Viper, Avenger, Stratus, Neon, Intrepid, Durango, Ramcharger, Grand Caravan, Atos, Verna, Sprinter, Magnum, Nitro, Caliber, Challenger, Journey
Dodge Model Pictures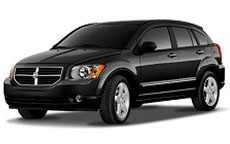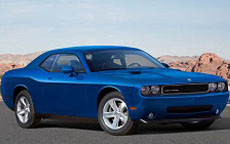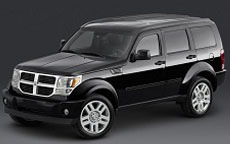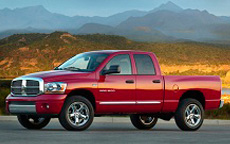 About Dodge Auto Glass Replacement
Dodge vehicles are now made under the flagship brand of Chrysler. Dodge mini vans, sports utility vehicles, and trucks are some of the most resilient vehicles you will find on the roads today. The Dodge Caravan can, in fact, be credited with bringing the Chrysler Corporation to the top of the line as a high volume car manufacturer. The front wheel drive used in this automobile was so popular that several succeeding models emulated this design. Since there are so many who own Dodge Ram trucks, vans, and commercial vehicles, it is also quite easy to find a reliable and efficient Dodge windshield replacement or auto glass repair service provider who has adequate experience.
Auto glass replacements with your Dodge vehicle may be slightly more expensive than changing the glass on similar vehicles from other popular brands like Ford or Chrysler. At a rough estimate, a front passenger door for your Dodge Caravan would cost you a little more than one for a Ford Aerostar or a Chrysler Grand Voyager. Auto glass replacement prices for another very popular model from this brand, the Dodge Pickup, also match what you would pay for Dodge mini vans.
Not all Dodge models use the same kind or number of auto glass windows. For instance, the 2011 Charger has quarter glass in addition to the front and rear doors, windshield, and back glass, making a total of 8 auto glass components. The Dakota has a linear rear door glass and regular front door glass along with windshield and back pane but no quarter glass. The Laramie Longhorn follows a very similar design with 6 auto glass parts in it rather than the eight that you would need for a Charger auto glass replacement. A technician who is familiar with these vehicles, and has worked with them before, will be able to find the right parts and glass before you bring in your car for a door glass replacement. Having this advantage lets him work uninterrupted on your auto glass replacement so that your Dodge automobile is ready for the road in the shortest time possible.
The windshield removal of your Dodge vehicle is best left to professionals although there are several DIY articles available that wrongly state otherwise. There are some special aspects to keep in mind such as the support spacers on many of these vehicles are made with water soluble material. These have to be replaced during your vehicle's door glass replacement as they cannot be salvaged. The common car owner will not know details like this. An experienced technician will be aware of this and he will ensure that he has all such parts ready before he begins the glass removal.
Dodge Auto Glass Parts
When you need Dodge windshield replacement and auto glass repair it is important to make sure that the auto glass service provider only uses high quality parts and glass. Insisting on OEM or OEE parts is actually the best thing to do although your bill may be larger than you expect. While many providers do offer used glass or non-OEM glass at attractively low prices, these may not be as resilient or long lasting as OEM or OEE glass. You may not get a warrantied product when you buy non-OEMs. In such case, you could end up paying twice the money if the glass breaks within a short time of having it installed in your Dodge. If aftermarket glass is the only affordable option for you, then make sure to pick a brand such as Safelite or Pilkington. Even the aftermarket glass from these manufacturers will give you great value for your money.
The History of Dodge
Dodge was originally founded in the 1900's as the Dodge Brothers Company to cater to Detroit's growing auto industry by providing parts and assembly. Dodge didn't begin assembling cars until 1914 and has since then grown to include pickup trucks (although only until 2009), sports utility vehicles, minivans and passenger cars. Purchased by Chrysler in 1928, Dodge has become a world renowned name in the auto industry and its brands are currently available in sixty countries and territories across the globe. Under the new merger of Chrysler and Fiat, some Dodge brands are going to be taken off the market and replaced with Chrysler/Fiat developed vehicles, but despite this, Dodge is still going strong and has maintained its reputation as a tough, reliable and trustworthy brand.
While many of today's popular SUV's bare the Dodge name, Dodge has been experimenting with SUV-like vehicles since the Town Wagon which was released in the 1950s. Its first real SUV hit the market in 1974. Dodge's first genuine SUV was the Ram Charger and while it initially offered strong competition for Chevrolet's Blazer and Ford's Bronco, the Ram Charger was considered outdated in the changing market of the 1980's. Although it remained in production until 1993, it was not on the list of products to be replaced in 1994 and was quietly left off the Dodge lineup that was being carried forward.