Hyundai Windshield Replacement
Hyundai General Information
Hyundai Model Pictures
About Hyundai Auto Glass Replacement
History of Hyundai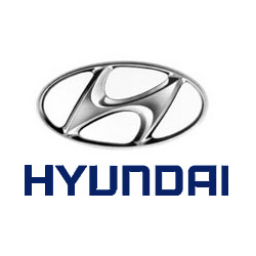 Hyundai General Information
Company Type: Public Company; Hyundai Motor Company
Years in operation: 1967-Present
Headquarters: Seoul, South Korea
Locations: Global
Hyundai Auto Glass Original Equipment Manufacturer (Hyundai OEM glass): Fuyao
Popular Hyundai Models: Elantra, Excel, Scoupe, Sonata, Accent, Tiburon, Santa Fe, XG300, XG350, Tuscon, Azera, Entourage, Veracruz, Genesis, Equus, Sonata Hybrid
Hyundai Model Pictures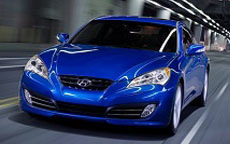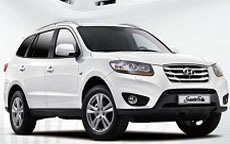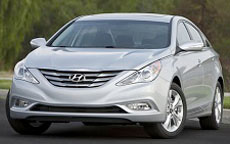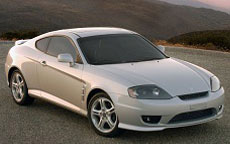 About Hyundai Auto Glass Replacement
Fuel efficient, stylish, and tough, Hyundai has everything you could ask for in an automobile. With an amazing 10 year warranty on its automobiles, Hyundai demonstrates the unshakeable confidence in its engineering skills. Quality cars that are dependable and reliable- that's what you get when you own a Hyundai. As a proud owner of one of these flawless automobiles, you should definitely ensure that you get only the best when you need windshield replacement or auto glass repair for your Hyundai.
Researching how Hyundai auto glass replacement prices compare with other cars allows you to find out if your service provider is offering good rates. On an average, auto glass replacement for the front passenger door of your Hyundai four door utility should cost you about half of replacing the same glass in a similar model Infiniti. Auto glass prices may be even less if you own an older model Hyundai utility. When compared with prices to replace the same door on a GMC four door utility, your Hyundai might still be cheaper. Replacing the more expensive rear passenger door on a four door Hyundai hatchback may not be as cheap as for a VW but should be comparable with a similar model Audi, GMC, or Ford Escort.
Hyundai manufactures an immense range of cars including compacts, sedans, hybrids, and crossovers. Within each category there are cars in a number of designs which means that each one may have widely differing auto glass needs. For example, the Hyundai Accent has the typical compact look with tapering rear door, front door, windshield, and back glass. Another Hyundai compact, the Elantra Touring (upcoming 2012 version), has quarter glass in addition to a square shaped rear door, front door, windshield, and back glass.
The former uses only 6 auto glass parts while the latter requires 8 for a complete vehicle glass replacement. Owing to such varying needs, it is clear that only an experienced auto glass technician will be able to quickly assess and ready the materials that will be required when you need Hyundai windshield replacement and auto glass repair.
A knowledgeable technician will be well aware of the special factors to keep in mind when carrying out Hyundai windshield replacement and auto glass repair. Some Hyundai cars, such as the 2007 Hyundai Santa Fe, have back glass with an exposed edge which is in close tolerance with the car's body. Special care needs to be taken to prevent damage to the pinchweld wall when the glass is being removed.
The molding used by many of these cars is the rain channeling type. This means that replacements will need to be kept ready before the work is started on the car. Pick a well established car glass service station to handle your Hyundai's replacements and they will ensure that all these aspects are covered during the work.
Hyundai Auto Glass Parts
Finding auto glass parts for your Hyundai should not be a difficult task because these automobiles are quite popular. You may even find some trustworthy auto glass service providers offering attractive prices on OEM, OEE, or after market glass from reliable manufacturers. These are the best deals for you. Avoid non branded glass or used glass as these will not last long or offer as much resilience to impact as the other glass. You may end up paying for another replacement soon after you have your glass replaced with such poor quality glass. Choose only those auto glass service providers who use high quality parts during the Hyundai windshield replacement and auto glass repair for best results.
The History of Hyundai
Hyundai didn't get off to a great start in North America. Although the Hyundai Excel sold more cars in its first year of release in the United States (with 126,000 cars sold) than any other brand, reliability came into question rather quickly. Because of many performance based problems and a high rate of necessary repairs, it became clear Excel was low-cost because corners had been cut to keep production costs low.
The Excel – and Hyundai – became the punch line to jokes and was laughed at by almost an entire country. Sales plummeted and many dealerships abandoned the model although some were able to turn a profit thanks in large part to repairs. That left Hyundai little option – change and improve the public's perception of the company or abandon the North American market. Hyundai chose the first option.
Hyundai has come along from those early days in the United States. By focusing on rebuilding their public image by investing more energy in developing high quality cars in terms of overall performance, design and manufacturing practices. To further back up this research, Hyundai offered an extensive warranty on all cars sold in the United States which was marketed as the Hyundai challenge.
In 2009, six Hyundai models were awarded the Top Safety Award, although some Kia models (Hyundai now owns Kia) were among those awarded. In the same year, Hyundai was named the most full-efficient automobile manufacturer in the United States.
No matter how safe and durable your car's design is, though, windshield repair can sometimes be necessary. Fill out the Auto Glass Quotez Form and get all the information you need on having your Hyundai's windshield repaired or replaced.