Mazda Windshield Replacement
Mazda General Information
Mazda Model Pictures
About Mazda Auto Glass Replacement
History of Mazda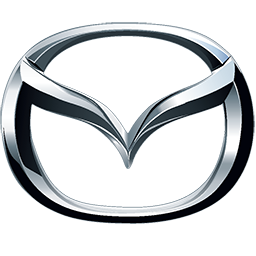 Mazda General Information
Company Type: Public Company; Mazda Motor Corporation
Years in operation: 1920-Present
Headquarters: Fuchu, Aki, Hiroshima, Japan
Locations: Global
Mazda Auto Glass Original Equipment Manufacturer (Mazda OEM glass): Nippon Safety
Popular Mazda Models: 323, 626, 929, B2000, Miata, MPV, MX6, Protege, RX7, Navajo, Precidia, Serenia, Mystere, Cronos, Tribute, RX8, MX-5, CX-7, CX-9, 5, 3, 6, 2
Mazda Model Pictures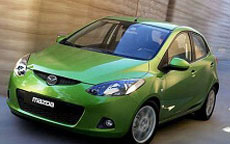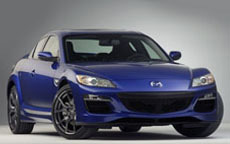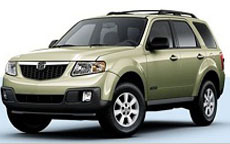 About Mazda Auto Glass Replacement
Innovative engineering and a passionate need to be the best in the industry drives Mazda's designing and production processes. That is why it is not surprising that these are the cars that give you the best 'zoom', as the company describes it. With their sleek lines, stylish accessories, and impeccable performance, there is no doubt that a Mazda is one of the most stunning automobiles on the road today. Keep yours in showroom condition by ensuring that you only go to the best service providers when you need Mazda windshield replacement and auto glass repair.
Auto glass replacements for your Mazda do not exactly come cheap but they are reasonably affordable. You will find that replacing the front passenger door on your four door sedan is as expensive as doing the same for a similar model Toyota. When you need rear door auto glass replacements for the same vehicle the prices are surprisingly lower since in most vehicles it is the rear door that is costlier to replace. If it is a Mazda hatchback that you own, rear passenger door replacements may be a far more expensive affair though, especially when compared with vehicles like VWs whose replacements cost just about half. For the same Mazda hatchback, the front passenger door is well within reach cost wise.
Designs vary quite dramatically within the Mazda range of vehicles. You can compare the Mazda2 with the Mazda6 sports sedan to see how differently shaped the auto glass is in both these cars. The convertible Miata is yet another stunningly different design. In line with the design the auto glass needs of each model varies. The RX-8 uses 6 windows while the SUV Tribute has 8 windows including the rear door glass for the extended cab at the back. Ensure that your auto glass service provider has access to parts and glass for all Mazda models before you entrust your car to him. If he has to locate a part after you leave the car with him for Mazda windshield replacement and auto glass repair, the entire process is likely to be significantly delayed.
Knowing which parts can be salvaged during the Mazda windshield replacement and auto glass repair helps keep the costs down. For example, the one piece molding in the Mazda MPV can be salvaged by a skilled technician. A knowledgeable technician who has worked with several Mazda models before will also be aware of the way in which the glass is fitted in these vehicles. This makes glass removal easy and reduces the chances of damage and scratches occurring during the process. Mazda Miatas generally use a three side wrap around molding for the windshield which is not salvageable. The wiper caps on many Mazdas come with a leg that fits into the wiper base. During glass removal, care needs to be taken to ensure that these legs are not broken off. Such aspects will only be known to experienced auto glass service professionals, which is why they should be your first choice when you need Mazda windshield replacement and auto glass repair.
Mazda Auto Glass Parts
Mazda auto glass parts do not come cheap but this should not dissuade you from using only OEM parts for your Mazda windshield replacement and auto glass repair. OEM glass comes with the manufacturer's warranty and is designed to perfectly fit into the vehicle. A perfect fit ensures long life when it comes to auto glass. While you may find low cost unbranded replacement glass or even used glass in reasonably good condition, these cannot match the performance or longevity of OEM glass. Make sure that your auto glass technician only uses OEM parts and good quality urethane for the fitting process to ensure best results with your Mazda windshield replacement and auto glass repair.
The History of Mazda
Toyo Cork Kogyo Co., Ltd was founded in Japan in 1920. In 1927, it changed its name to Toyo Kogyo Co., Ltd. In 1931, it produced its first car – the Mazda-Go. Although every car produced by Toyo Kogyo bore the Mazda name, the company didn't officially change its name to Mazda until 1984. It did, however, use the Mazda name when it formally entered the North American market with the Mazda North American Operations.
Mazda did very well in North America thanks in large part to its piston-powered and rotary-powered markets. However, that which brought their success was also almost their undoing as these rotary-powered vehicles were not very fuel efficient. American buyers turned away from the Mazda models in 1973 which saw the beginning of the oil crisis. Consumers wanted something they could rely on to be easier on gas.
In 1979, this financial difficulty led to the several joint ventures with the Ford Motor Company. Ford became a corporate investor in Mazda and gained an even higher financial stake – going from 7% initially to 20% - in the 1980s. When Ford began developing the Ford Explorer in 1991, Mazda lent a helping hand.
Today, Mazda is still a major name in the automobile industry known for their quality vehicles. Despite the tough financial times they have encountered, Mazda has survived in a market that doesn't always make it that easy to do so.