Chevrolet Windshield Replacement
Chevrolet General Information
Chevrolet Model Pictures
About Chevrolet Auto Glass Replacement
History of Chevrolet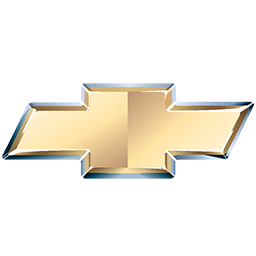 Chevrolet General Information
Company Type: Division of General Motors
Years in operation: 1911-Present
Headquarters: Detroit, Michigan; (founded in 1911)
Locations: Global
Chevrolet Auto Glass Original Equipment Manufacturer: LOF (Libby-Owens-Ford) operates under Pilkington
Popular Chevrolet Models: Astro, Camaro, Corvette, Express, Impala, Equinox, Suburban, Lumina, Malibu, Colorado, Monte Carlo, Cruze, Prizm, Blazer, S10 Pickup, Silverado, Tahoe, Tracker, Venture, Zafria, Aveo, Cobalt, HHR
Chevrolet Model Pictures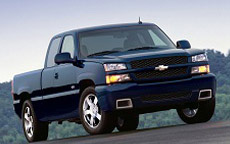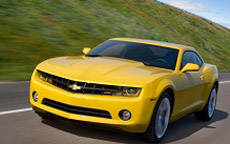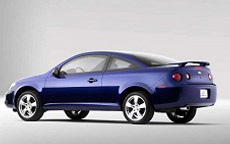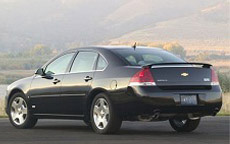 About Chevrolet Auto Glass Replacement
Having completed a successful 100 year run in the world of automobiles, Chevrolet is now all set to make the news once more with the impending launch of the Volt, an electric car. Innovation has always been a focal point with Chevy cars and the company continues to create some of the world's safest, most stylish, and most efficient automobiles. If you are already the proud owner of a Chevy, then it is important to know how to best deal with your Chevrolet windshield replacement or auto glass repair needs.
Cost wise, having auto glass replacements done for your Chevrolet may not exactly come cheap, but it will not run up unmanageable bills either. To give you a rough idea, front passenger door glass replacement on a Chevy Blazer may be only slightly more expensive than replacing your GMC or Toyota two door utility vehicle's glass. The auto glass in the Chevy station wagon series is more expensive to maintain with replacement costs for the Bel Air and similar vehicles nearly doubling what you would spend on a Plymouth.
Each vehicle in the Chevy range of automobiles may have a different auto glass requirement. Both the Sonic Hatchback and the Sedan, due to be launched in 2012, have front and rear doors, a windshield and a back glass, as well as quarter glass in spite of the distinctive design differences. Signature Chevy vehicles like the 2012 Equinox have a wraparound back glass that you cannot find in many other brands. The Chevy Express van series comes with a total of 10 windows as opposed to the 8 on regular medium size cars. Given that some Chevys come with such special auto glass needs, it is best that you choose an auto glass service provider who has extensive experience with similar cars when you need replacements. An experienced technician will be able to remove or repair the glass without damaging the window itself or the retaining elements.
You also need an experienced hand to fit your Chevy's auto glass especially if you own a vehicle like the Equinox. Chevys typically come with a keyless entry antenna that needs to be disconnected before the glass can be removed. An experienced technician will know how to extract the special center retainer along the cowl panel. He will also be able to release the top molding without removing the weatherstrip from the retainer completely. Some of the weak putty used originally by the manufacturer can even be reused if the technician is skilled enough to carry out the glass extraction correctly.
Chevrolet Auto Glass Parts
Make sure that your car glass service provider has a good network of suppliers to find parts and glass from when you need Chevrolet windshield replacement or auto glass repair. Well established providers can often get you OEM glass at great prices because of their long standing relationships with the suppliers. Using such a provider gives you the advantage of having the best and most durable glass at affordable rates. Although many providers advertise 'used' glass at rock bottom prices, it is best to avoid these deals. OEM or OEE glass has the right curvature to fit into your Chevy perfectly and lasts long. In spite of the higher cost, most Chevy owners insist on OEM or OEE glass and spares when they need Chevrolet windshield replacement and auto glass repair.
The History of Chevrolet
Because they offers a full range of vehicles from the sub-compact to medium-duty commercial trucks, Chevrolet, or Chevy, has earned the distinction of being GM's highest selling brand. Chevrolet was founded by General Motors founder William Durant, who had been ousted from his position at GM, and Louis Chevrolet in 1911 but was eventually purchased by GM in 1917. In the 1920s, Chevrolet offered a complete range of mainstream automobiles to compete with Ford's Model T. It would go on to become one of the most influential brands in the American automobile industry. Chevrolet can count the fuel injected engine as its biggest contribution to the automobile industry; producing the first such engine in 1957. By 1963, one in ten cars sold in the United States was a Chevrolet.
Today, Chevrolet remains one of the most popular and well-respected brands of automobile worldwide with its models including; cars (Aveo, Camaro, Cobalt, Corvette, Impala and Malibu), trucks (Avalanche, Colorado and Silverado) and SUV's (Suburban and Tahoe). The name Chevrolet has become permanently attached to the GM Company and one of the most trusted brands on the market. Although times are currently uncertain for GM and Chevrolet, restructuring of the company will help ensure the Chevy name sticks around for years to come.