Plymouth Windshield Replacement
Plymouth General Information
Plymouth Model Pictures
About Plymouth Auto Glass Replacement
History of Plymouth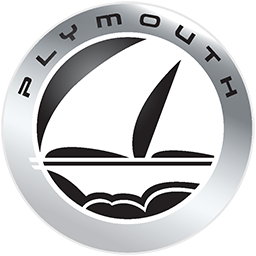 Plymouth General Information
Company Type: Discontinued Division of Chrysler; Chrysler Group LLC
Years in operation: 1928-2001
Headquarters: Auburn Hills, Michigan
Locations: Global
Plymouth Auto Glass Original Equipment Manufacturer: Mopar
Popular Plymouth Models: Acclaim, Breeze, Colt, Grand Voyager, Laser, Neon, Prowler, Sundance, Voyager
Plymouth Model Pictures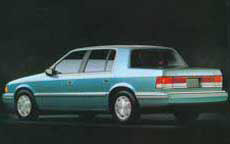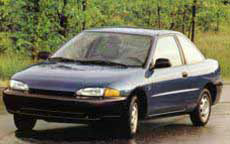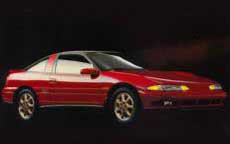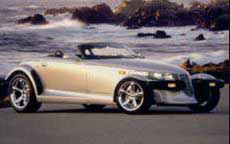 About Plymouth Auto Glass Replacement
The Plymouth series originally came from the house of Chrysler and later from Daimler Chrysler and was a very well received brand. The first cars in their series were designed as cost effective vehicles to take on the Ford and Chevrolet designs that were already doing quite well in the market. The Neon was the last new model that was sold under this brand name. After 2000, Plymouth cars were reintroduced as Chryslers or Dodges. These timeless classics deserve special attention when it comes to Plymouth windshield replacement and auto glass repair.
Replacing the front passenger door on your Plymouth mini van would be about as expensive as carrying out similar replacement on a Ford Aerostar mini van and about the same as a Dodge. Prices for a front passenger door replacement on a Plymouth four door sedan will also be comparable with similar Fords. The Plymouth is quite an affordable car when it comes to auto glass replacements with prices hovering around the minimum you may need to spend for such parts.
One point to keep in mind is that the different designs of the cars in this series translate into varying auto glass needs for the vehicles. The Plymouth Neon has a sharply tapering front portion and the front door glass is contoured to match this shape. This car has a total of 6 auto glass parts. The wedge shaped Acclaim comes with 8 auto glass parts including the vent glass. The difference in auto glass needs for these cars means that it is advisable to go to an experienced auto glass service provider when you need repairs or replacements for your Plymouth.
Plymouth windshield replacement and auto glass repair may be quite a straightforward affair but only a skilled technician can give you the best possible results. There are a number of factors to keep in mind when carrying out repairs and replacements on your car's windshield. Different manufacturers use different methods to fit the glass. For example, the Plymouth Prowler 2000 model comes with wraparound three side molding. The glass itself may come with various attachments that have to be dismantled with care to minimize the chance of damage. The Prowler has an antenna affixed in the glass that needs to be handled with care during cutout. Curing needs to be done correctly and with adequate time gaps allowed for perfect setting. Only an experienced technician will be able to take care of all these aspects in the right way so that you get the best results from your Plymouth windshield replacement and auto glass repair.
Plymouth Auto Glass Parts
When you compare prices for your Plymouth windshield replacement and auto glass repair make sure that they cover the cost of OEM parts and glass. Some auto glass service providers may offer attractively low prices for such services but use non branded glass or used glass for your Plymouth windshield replacement and auto glass repair. It is not advisable to use non OEM glass for your car if you want the best fit and long life from the replacement part. If costs are a concern then a good alternative may be after market glass from reliable manufacturers like Pilkington. In general, it is best to choose the same kind of glass that the manufacturer used in the car. For example, if your Plymouth originally came with laminated glass, then it is best that you opt for the same during replacements.
The History of Plymouth
Based in the United States, Plymouth was marketed by Chrysler until the final Plymouth car was assembled on June 28, 2001. Plymouth was dropped primarily as a result of the merger between Chrysler and Daimler-Benz although previously Chrysler had intended to extend the brand to include the Plymouth Prowler and the PT Cruiser. The Prowler was to be a sports car with a hot rod sort of feel while the PT Cruiser was to be a sporty style sedan with an old-time vibe. After the November 1993 announcement that the Plymouth brand was being dropped, many assumed the Prowler and the PT Cruiser would be as well. Instead Chrysler released the PT Cruiser and the Prowler under the Chrysler brand.
The decision to drop Plymouth which had long been a part of the Chrysler family and a popular one at that, was largely based on the fact that a brand had to be dropped and it had to be Dodge or Plymouth. Dropping Dodge would've meant a much more severe disturbance in the dealership network than dropping Plymouth. Dodge had its own dealerships that sold nothing but Dodge models while Plymouth dealerships also carried Chrysler models. In addition, aside from the Prowler, Plymouth had no unique models that weren't available through the Chrysler and Dodge lines. In the end, the decision came down to which would cause the least disturbance in the market so Plymouth was dropped.