Lincoln Windshield Replacement
Lincoln General Information
Lincoln Model Pictures
About Lincoln Auto Glass Replacement
History of Lincoln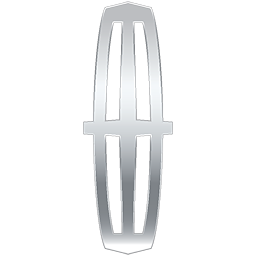 Lincoln General Information
Company Type: Luxury Division of Ford Motor Company
Years in operation: 1917-Present
Headquarters: Dearborn, Michigan
Locations: Global
Lincoln Auto Glass Original Equipment Manufacturer: Carlite
Popular Lincoln Models: Continental, Mark VIII, Town Car, Navigator, LS, Blackwood, Aviator, Zephyr, Mark LT, MKX, MKZ, Navigator L, MKS, MKT,
Lincoln Model Pictures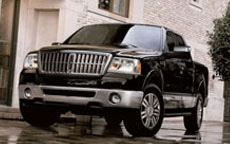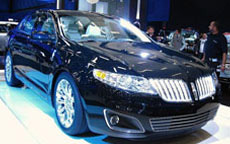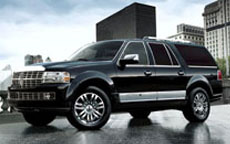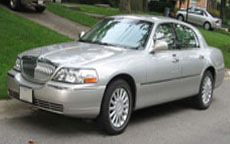 About Lincoln Auto Glass Replacement
Dependable cars that offer great mileage, flawless performance, and utmost comfort, Lincolns have grown to become luxury symbols of the American lifestyle. One of the best features of these vehicles is that they are designed to give the driver greater control which enhances automobile safety significantly. If you are a responsible driver then you also know how important it is to keep your Lincoln's auto glass in perfect condition to ensure safety. Read on to know more about getting your Lincoln windshield replacement and auto glass repair addressed in a cost effective and efficient way.
It is a good idea to have a rough idea of costs before you drive in for Lincoln windshield replacement and auto glass repair. Remember that costs may vary according to the year of manufacture of your car. That is why replacing your Lincoln four door sedan front passenger door should be significantly cheaper if you own a 1980- 1993 model instead of a more recent version. Comparing your Lincoln with other brands, you will find that front door replacements generally match prices for replacements on similar Ford models. Rear door replacements are generally more expensive and your Lincoln replacements could cost significantly more than a Ford's or a Saab's rear passenger door.
Though all Lincolns are designed to be spacious and comfortable for your entire family to travel in there are significant differences in the overall design in these cars. Depending on the design of each car its auto glass also varies. The Town Car is a compact vehicle that comes with the regular six windows plus two small vents.
The Lincoln MKS and MKT favor the same contours but come with a larger quarter glass. The upcoming 2012 Lincoln Navigator has been designed with two additional large sized rear door windows to cover the extended cab area at the back. With differences in auto glass needs, there may also be differences in the methods used to install these parts that only a skilled auto glass technician will be aware of.
Some Lincolns, such as the Town Car, come with glass that is bonded with three sided wraparound moldings. In others like the MKZ, the windshield side moldings are the U channel type. Some of the fittings may be difficult to remove. For example, the corner screws in the cowlings do not afford good access because of their proximity to the hood. But a skilled technician will be able to remove these with practiced ease without scratching or damaging the surrounding areas. For best results and quick Lincoln windshield replacement and auto glass repair always entrust your car to a professional auto glass service provider of repute.
Lincoln Auto Glass Parts
The Lincoln is a popular car and finding auto glass and spares to suit any of the models should be quite easy. If you are comparing prices for Lincoln windshield replacement and auto glass repair before you decide on a service provider make sure the price quoted is for OEM parts. Avoid using non branded glass or used glass for your Lincoln no matter how attractively priced it may be. This kind of glass simply does not give you the same perfect fit or long life offered by OEM glass and spares specifically manufactured for your car model. Even with OEM glass and parts you will find that some service providers offer low prices by passing on some of their bulk purchase discounts to you. These providers are the best option for you when you need Lincoln windshield replacement and auto glass repair.
The History of Lincoln
The origin of the Lincoln name has long been a source of folklore but this luxury vehicle brand is, in fact, named after none other than Abraham Lincoln. Henry M. Leland founded Lincoln in 1917 and named his vehicle after his hero, Honest Abe. Lincoln joined the Ford family in 1922 and has been manufacturing vehicles since the 1920s. Those familiar with automobile history may recognize the name Henry Leland as he was also one of the founders of Cadillac.
Leland left Cadillac to form the Lincoln Car Company during World War I. The Lincoln Car Company wouldn't begin manufacturing luxury automobiles until after the war, however, beginning instead with the building of Liberty aircraft engines. This was an enterprise he undertook with his son Wilfred. Financial troubles forced the company to declare bankruptcy which opened the door for Henry Ford – who had an unpleasant history with Henry Leland – to purchase the company in 1922.
Despite its rather tumultuous history Lincoln went on to become one of the world's most successful luxury car manufacturers; it was chosen as the favored presidential vehicles in many presidencies as far back as 1938 with Franklin D. Roosevelt. It remains under the Ford name to this day.