Porsche Windshield Replacement
Porsche General Information
Porsche Model Pictures
About Porsche Auto Glass Replacement
History of Porsche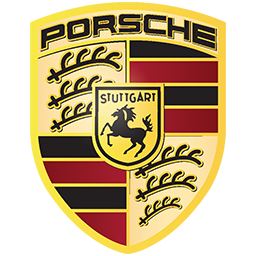 Porsche General Information
Company Type: Private Company; Porsche Zwischenholding GmbH
Years in operation: 1931-Present
Headquarters: Stuttgart, Baden-Württemberg, Germany and Atlanta, Georgia, USA
Locations: Global
Porsche Auto Glass Original Equipment Manufacturer (Porsche OEM glass): LOF (Libby-Owens-Ford) operates under Pilkington
Popular Porsche Models: Boxter, 911, Cayman, Cayenne, Panamera, 356, 912, 914, 924, 928, 930, 944, 959, 968, Carrera, Spyder 918
Porsche Model Pictures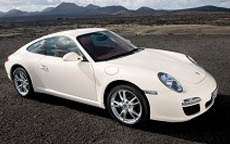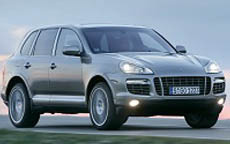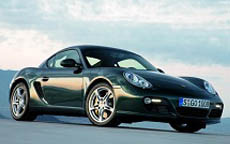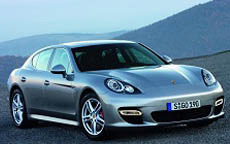 About Porsche Auto Glass Replacement
Porsche is credited with developing several technologies that have enhanced vehicle performance and improved safety. Perhaps the brand's best known persona is its association with racing. However, it is not just Porsche racing cars that are dependable and durable automobiles but also each and every one of the regular cars in the line up. When you need windshield replacement and auto glass repair for your Porsche make sure you use top quality parts and glass to get the best out of your car.
As you may expect, replacing the glass on your Porsche will be quite an expensive affair. If the glass has sustained severe damage there is no other option but to go in for a full replacement no matter what the cost. This is especially true of windshield damage that obstructs the view from the driver's side since this puts you and your passengers at clear risk while on the road. In some states across the U.S., it is illegal to drive with a damaged windshield. On the other hand, if the damage is small, then you can probably opt for a cost effective windshield repair. Find a reliable auto glass service provider to advise you on what needs to be done when you have auto glass damage. If the glass has just sustained chips or cracks, a skilled technician can rectify the problem so effectively that you will have a tough time detecting where the damage originally was. It is important for you to identify a reliable and experienced auto glass repair service if you need good results from your car windshield crack repair.
Different Porsche models come with widely differing auto glass needs. For instance, the Boxster Spyder is a classic sporty convertible with a sleek collapsible top and sides. The auto glass for this vehicle as well as installation methods will vary quite significantly from other Porsche cars. Even among the more regular Porsche sedans and SUVS, there may be many differences in the kind and number of auto glass parts required. The new model 911 Carrera uses 6 windows for its tapered design while the Cayenne favors a SUV type body that needs 8 windows to cover it all. Your technician should be familiar with different Porsche models so that he can access the right parts and glass to suit your Porsche windshield replacement and auto glass repair needs.
In many Porsche vehicles the glass does not come with gravity stops. During manufacturing, the glass is held in place using hangers but when it is time for replacement your technician should have temporary stops ready before glass removal. In some of the models, the windshield is exposed at the top and is positioned close to the pinchweld wall. The technician should take extra care to ensure that the glass can be removed without damaging the wall. Many auto glass service providers ensure that two technicians are involved when a Porsche replacement or repair is underway. Leave your Porsche with an experienced and trustworthy service provider when you need windshield replacement and auto glass repair so that you get the advantage of his experience with these cars.
Porsche Auto Glass Parts
Although spares and parts for your Porsche windshield replacement and auto glass repair do not come cheap, they do offer good value for money. OEM parts and glass last long and can sustain reasonable levels of impact without breakage. The design and overall styling of the Porsche is one of its greatest assets. OEM glass has the perfect curvature and sizing to give perfect fitting so that your Porsche looks like it has just left the showroom even after a complete auto glass replacement. Never skimp on parts, glass, or auto glass service charges when you need effective windshield replacement or auto glass repair for your Porsche.
The History of Porsche
Founded in 1931 by Ferdinand Porsche, who is also known for designing the first Volkswagen, the Porsche has become one of the most desirable sports cars in the world. Owning a Porsche is the ultimate status symbol and is the dream of most automobile enthusiasts. A study conducted of 500 households in 2006 named Porsche the most prestigious brand of vehicle. Few were surprised.
Currently, the Porsche's most popular model is the Porsche 911. Launched in 1964, the 911 touted a rear engine, much like many of Porsche's previous brands, but added a six-cylinder boxer engine. Ferdinand Porsche's son, also named Ferdinand, led the team that laid out the body shell design which caused friction among the Porsche staff as until that time, Erwin Komenda had led the body design department. The junior Ferdinand Porsche claimed Komenda had made unauthorized changes to the car's design. Despite this internal strife, the Porsche 911 went on to become iconic in the sports car market and one of the most enduring classic cars in history.
Today very little from the original design can be seen in modern 911 models. Current models still have the six-cylinder rear engine with basic styling similarities, but even still, the 911 is the quintessential Porsche model and the dream car of sport car enthusiasts everywhere.