Isuzu Windshield Replacement
Isuzu General Information
Isuzu Model Pictures
About Isuzu Auto Glass Replacement
History of Isuzu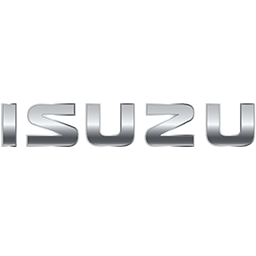 Isuzu General Information
Company Type: Public Company; Isuzu Motors Ltd
Years in operation: 1916-Present
Headquarters: Tokyo, Japan
Locations: Global
Isuzu Auto Glass Original Equipment Manufacturer (Isuzu OEM glass): Crinamex which is a subsidiary of Vitro
Popular Isuzu Models: Amigo, EVR, FSR, FTR, FVR, Impulse, NPR, NRR, Pickup, Trooper II, Rodeo, Stylus, Trooper, FRR, Hombre Pickup, Oasis, NQR, Vehicross, Rodeo Sport, Axiom, Ascender, Elf 300-450, HXR, I-290
Isuzu Model Pictures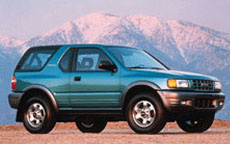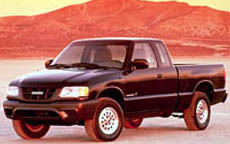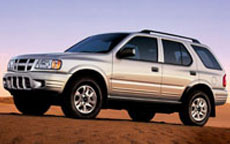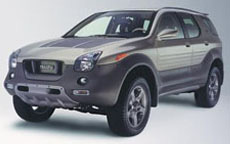 About Isuzu Auto Glass Replacement
Although Isuzu no longer has active sales in the United States, there are still a number of cars made by this company roaming the roads here. While it was marketing here, the focus of this company was on small and medium compact cars. Isuzu's industrial diesel engine operations and the commercial vehicles arm in the U.S. continue to function as before. If you are looking for Isuzu windshield replacement and auto glass repair, it is best to find out more about the prices beforehand. This will help identify auto glass service providers who are charging you reasonably for these services.
Although Isuzu cars may not be available in showrooms today, the fact remains that there is enough demand for Isuzu windshield replacement and auto glass repair in the market even now. You will find many providers in the market offering good rates for these services. On an average, replacing the front passenger door on your Isuzu four door utility should cost about the same as a recent model Hyundai Santa Fe replacement.
In fact, you would probably just spend half as much as you would need to pay for replacing an Infiniti's front passenger door. Rear doors are usually more expensive to replace. However, you will find that replacing your Isuzu 4 door utility vehicle's rear passenger door is much cheaper than carrying out the same replacement on a similar model Land Rover or GMC.
With sports utility vehicles, convertibles, SUVs, and trucks in its product line up, Isuzu uses a variety of different auto glass and parts for its automobile range. For example, the Amigo two door utility has a front door, windshield, back glass, and a small quarter glass but no rear door. The Ascender is a proper SUV with quarter glass, rear door, front door, windshield, and back glass making a total of eight windows used in this vehicle. The Rodeo is another roomy SUV with the Ascender's 8 auto glass windows plus an additional rear glass to cover the extended cab. Only an experienced technician will be able to gauge the requirements of your Isuzu exactly given the varying needs of these vehicles.
There are also some special factors to note when carrying out auto glass replacements on an Isuzu especially the ones with distinctive styling like the convertible. For example, the A pillar moldings overlap the door seal in some models like the Isuzu Hombre. While parts are available for most Isuzu makes, it is advisable to only entrust your vehicle to a skilled technician so that the maximum parts can be salvaged. You can cut down your auto glass replacement costs in this way by reusing originally used parts such as the top moldings when you need Isuzu windshield replacement and auto glass repair.
Isuzu Auto Glass Parts
Always ask for good quality glass and parts to be used in your Isuzu's auto glass repairs and replacements. If OEM parts are not available from the company then check if parts designed for other automobiles are compatible with your Isuzu. For some models Chevy parts can be used in lieu of original Isuzu spares. If your auto glass service provider has worked with several Isuzu vehicles before he should have a good idea of which alternatives to use. This makes it very important for you to select only well established and reliable Isuzu windshield replacement and auto glass repair providers for your vehicle.
The History of Isuzu
In 2003, Isuzu produced 16 million diesel engines worldwide and as of 2005 is the largest manufacturer of medium to heavy duty trucks. Beyond trucks and engines, Isuzu also produces cars and other commercial vehicles. In the late 1990s, Isuzu dropped sales of all sedans and compact cars in Africa, Asia and Europe due to declining sales, but it is still a well known name in those areas thanks to healthy sales of all sized trucks. Isuzu passenger cars are also no longer for sale in the United States.
The lack of success with compact cars and sedans can really be attributed to the fact that the primary focus of Isuzu is commercial trucks. In this area, Isuzu thrives although markets vary depending on the part of the world.
In 1994, Isuzu and Honda worked out a vehicle exchange program that allowed Isuzu to add a minivan to its roster – the Honda Odyssey which became the Isuzu Oasis. In exchange for the Odyssey, Honda was given the Isuzu Rodeo which was rebranded as the Honda Passport and the Isuzu Trooper which was rebranded as the Acura SLX.
Sales for Isuzu in the United States reached their peak in 1996 but in 1999 things begin to take a downturn with the VehiCROSS. Despite being a much talked about model, the production version received mixed reviews at best as its unique design and expensive price tag don't seem to meet the demands of the market.