Ford Windshield Replacement
Ford General Information
Ford Model Pictures
About Ford Auto Glass Replacement
History of Ford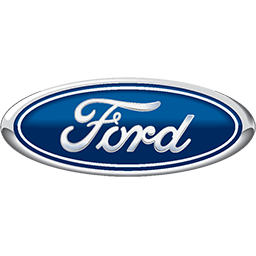 Ford General Information
Company Type: Public Company; Ford Motor Company
Years in operation: 1903-Present
Headquarters: Dearborn, Michigan
Locations: Global
Ford Auto Glass Original Equipment Manufacturer (Ford OEM glass): Carlite
Popular Ford Models: Aerostar, Bronco, Crown Victoria, Econoline, Escort, F Series Trucks (F150-F750), Fiesta, Mustang, Probe, Ranger, Tarus, Thunderbird, Explorer, Expedition, Grand Marquis, Windstar, Cougar, Contour, Focus, Excursion, Edge, Escape, Flex
Ford Model Pictures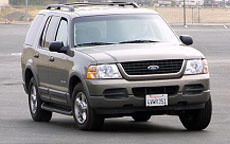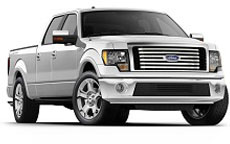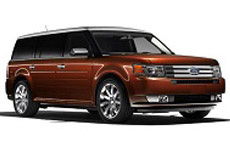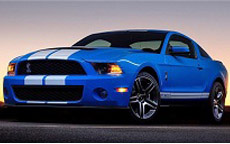 About Ford Auto Glass Replacement
Ford changed the way the world viewed transportation. Whether it is the iconic Ford Model T, the stylish Thunderbird, or the world's favorite Mustang, there is a Ford car to please even the most discerning automobile aficionado. Elegant design and top notch performance are the hallmarks of every vehicle from this company's comprehensive line up. Thanks to the immense popularity of this brand, finding the perfect parts and glass for your Ford windshield replacement and auto glass repair is no trouble at all. However, it helps to know more about your Ford before you bring it in for replacements or repairs so that you can find a reliable service station offering good prices.
In particular, you need to have an idea of how your Ford compares with other cars when it comes to car glass replacements. At a rough estimate, replacing the front passenger vent on your Ford two door coupe may cost about the same as a similar auto glass replacement on a Mercury two door coupe yet, you are likely to spend more than you would for a similar auto glass replacement on a Volkswagen sedan. Rear glass is usually the more expensive part. A Ford utility rear passenger vent is likely to set you back quite a bit more than if you carry out the same car glass replacement on a Geo Tracker.
The sheer number of models and designs manufactured by this company is quite amazing. Different Ford models use different number of auto glass parts and different kinds as well. The overall cost of replacement could also vary quite significantly from model to model. For example, several Ford vehicles such as the Flex, Taurus, and the Freestyle have a sunroof that you may need replacement glass for. So, in addition to the 8 pieces of auto glass that cover the sides of the vehicle you also need one roof glass to carry out a complete auto glass replacement for this vehicle.
The E series wagon may have a single glass rear door or a split one in addition to the large quarter glass to cover the full body van sides. You may also require double back glass to fit into the rear doors of this vehicle. Because of the many differences between models, when you need to compare prices for Ford windshield replacement and auto glass repair do specify the model and year of your car clearly. Knowing this information will enable you to get accurate quotes.
There are a few points to keep in mind when carrying out Ford windshield replacement and auto glass repair. An experienced technician will be aware of the vulnerabilities of these vehicles and take special care when working on these areas. For example, the A pillar reveal moldings on many Ford models are prone to damage unless they are dismantled with extra caution. You will do yourself a favor by finding a knowledgeable auto glass technician who knows these ins and outs of your particular Ford make.
Ford Auto Glass Parts
Finding suitable parts for your Ford windshield replacement and auto glass repair needs is not a difficult task. It is up to you to ensure that your technician only uses OEM or OEE quality glass and parts in your Ford. Although far more expensive than used glass and higher priced than after market glass, OEM glass does give you the longest life. Since OEM glass is manufactured to match the car's specifications exactly, it will allow the best fit on your Ford vehicle. OEM parts can also carry the manufacturer's warranty which protects your investment in the glass.
The History of Ford
Henry Ford is a legend of the automotive industry for a good reason – the Ford Motor Company has become an absolute powerhouse in the world of car manufacturers and sellers. Founded in 1903, the Ford Motor Company now owns the Ford, Mercury, Lincoln and Volvo brands as well as a small stake in Mazda and Aston Martin. In 2008, the Ford Company sold its UK subsidiaries Jaguar and Land Rover to India's Tata Motors. It was Henry Ford that would introduce the moving assembly line method which enabled manufacturing automobiles on a large scale possible and allowed the management of a large industrial workforce. This changed the world of manufacturing automobiles in a significant and extremely beneficial way.
Ford began developing hybrid technology in 2004 upon an agreement reached with Toyota to share patents so Ford was able to access some of the hybrid technology which Toyota had developed and patented. In exchange, Toyota is able to access some of the patents held by Ford. Ford expects to have a major portion of its vehicle lineup to be comprised of electric vehicles within the next ten years.
Ford remains one of the 'Big 3' car manufacturers in North America. While the road has not always been easy for Ford, it has managed to survive in a market when that isn't an easy task to accomplish.