GMC Windshield Replacement
GMC General Information
GMC Model Pictures
About GMC Auto Glass Replacement
History of GMC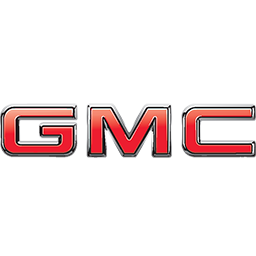 GMC General Information
Company Type: Division of General Motors Company (GM)
Years in operation: 1901-Present
Headquarters: Detroit, Michigan
Locations: Global
GMC Auto Glass Original Equipment Manufacturer (GMC OEM glass): LOF aka Pilkington
Popular GMC Models: 25 Aluminum, 35 Steel, Forward W6, Pickup 1500-3500, Jimmy, Safari, Suburban, Topkick, Tracker, Sonoma Pickup, Yukon, Savana, Envoy, Sierra 1500-3500, Canyon, Acadia, Terrain, W3500-5500
GMC Model Pictures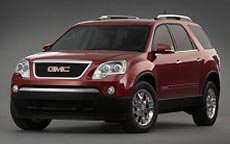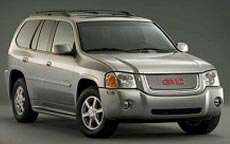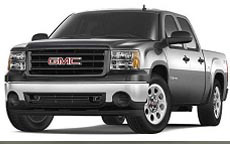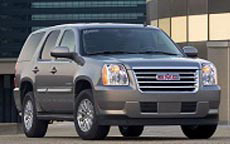 About GMC Auto Glass Replacement
GMC trucks and SUVs are known to be some of the toughest vehicles in the market. 600,000 GMC trucks were actually deployed by the U.S. military during the Second World War. Owners take pride in the fact that their GMC can maneuver difficult terrain and endure incredible stress and strain with ease. To ensure that the auto glass can keep pace with this vehicle's rough and tumble usage you should use only OEM or OEE parts when you need windshield replacement or auto glass repair on your GMC.
Having an idea of prices for GMC auto glass replacements helps you find the most affordable service providers in your neighborhood. Different models use different kinds of glass and the prices may vary in accordance. For example, your GMC Envoy's auto glass replacement costs may be the same whether you replace the front passenger or rear one. With other cars there is usually a difference in these prices.
The cost of replacing the front passenger door in a BMW four door utility is higher than your average GMC utility and the cost of replacing its rear passenger door is even higher still. A Dodge Durango's windshield may cost nearly twice as much as your GMC's to replace but the rear doors can cost almost the same. Ask your technician for an accurate estimate for car glass replacement for your specific GMC model and year of manufacture.
GMCs are roomy vehicles in general and the quarter glass is quite a large one in these vehicles. However, in some new models like the upcoming 2012 Terrain, a tiny quarter glass is provided alongside the rear door glass to make way for the wraparound back glass. The Savana Cargo vans have a total of 10 windows instead of the regular 8. Yet, you can also find Savana Passenger vans which are very similar in design but with a sliding rear door glass affixed within a single rear door frame. Because of the dramatic differences that may occur even between similar models, only a technician who has worked with these vehicles will know exactly what parts or glass to use.
A few GMCs come with unconventional auto glass parts such as the sliding window in the GMC Sierra's back glass or the power liftgate for the rear glass door in other models. To effectively replace these parts without damaging the components, the technician should be aware of the correct way in which to remove the glass from its setting and replacing it. Even with OEM glass, there may be some distinctive factors to keep in mind during your GMC door glass replacement. For example, in the GMC Acadia, the top and side moldings for the windshield come attached to the new glass and the top corners will stick up. The GMC Acadia is also one of the most expensive GMCs to have auto glass replaced because there are so many different components.
GMC Auto Glass Parts
Before you choose an auto glass service provider for your GMC windshield replacement and auto glass repair needs, it is important to know that using quality parts and glass actually helps save money. While such parts may be more expensive to purchase, they offer longer life and better resilience to impact. For example, a laminated door may withstand much more impact than just tempered glass. This means that you incur less cost on door glass repairs over the long term. If you would prefer to cut costs by using after market glass choose from a known brand like Pilkington or Safelite. Even after market glass from these established names gives you great value for money when used with your GMC windshield replacement and auto glass repair
The History of GMC
GM's dedicated truck, van, and sports utility vehicle brand, GMC is the second largest selling GM line behind Chevrolet. The GMC brand can be traced back to 1901 when it was called the Rapid Motor Vehicle Company. Because of that early start, this brand is one of the first commercial truck companies. The Rapid Motor Vehicle Company was purchased in 1909 by GM and formed the basis of the General Motors Truck Company. GM also purchased Reliance Motor Car Company that same year and merged the two companies together in 1911. By 1912, GM had developed the GMC Truck. It was first shown at the New York International Auto Show that same year. Although only contributing 372 units to the 22,000 trucks released that year, GMC had taken the beginning steps that would held them become one of the most recognizable names in commercial trucks.
When the economy started to fall apart, GM was not immune and had to restructure its bankruptcy plan. Many believed GM intended to cut the GMC line to allow help this process, but GM has stated they want to keep GMC in the General Motors family. It is now believed that the Pontiac brand will be dropped instead allowing GM to keep GMC, Cadillac, Buick and Chevrolet.