Mercury Windshield Replacement
Mercury General Information
Mercury Model Pictures
About Mercury Auto Glass Replacement
History of Mercury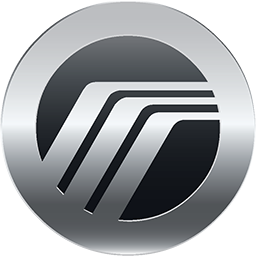 Mercury General Information
Company Type: Division of the Ford Motor Company
Years in operation: 1939-2011
Headquarters: Dearborn, Michigan
Locations: Global
Mercury Auto Glass Original Equipment Manufacturer (Mercury OEM glass): Carlite
Popular Mercury Models: Capri, Colony Park, Comet, Commuter, Cougar, Cyclone, Eight, Grand Marquis, Marauder, Mariner, Milan, Monarch, Montclair, Montego, Monterey, Mountaineer, Park Lane, Sable, Zephyr
Mercury Model Pictures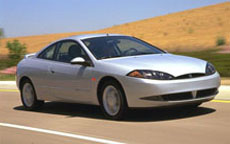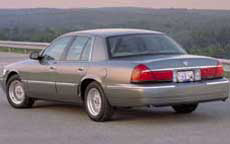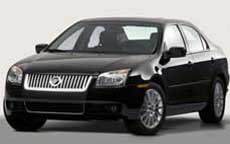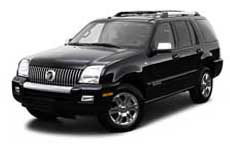 About Mercury Auto Glass Replacement
Although the Mercury series is no longer under production as of January 2011, the ones that are on the road continue to uphold their reputation for excellent performance. The Mercury was originally designed as an upgraded version of the Ford by Edsel Ford. In the 2000s, as Ford began to make its own lineup more luxurious the market overlap forced the Mercury more and more into the background. In spite of the fact that production has stopped, there are many service locations for you to choose from when you need Mercury windshield replacement and auto glass repair.
Your Mercury may be one of the cheapest cars to maintain if auto glass prices are compared correctly. Changing the front passenger door on a four door Mercury Mountaineer utility should cost you about the same as for a similar model Hyundai. Surprisingly the rear passenger doors for the same vehicle cost even less. However, you should know that costs for auto glass replacements may vary quite dramatically with the year of manufacture of your Mercury. For example, changing the front passenger door on your Grand Marquis will be quite affordable for the 1992- 2002 models. But the same replacement is quite expensive for the 2002- 2009 models. Make sure to mention the year, make, and model of your Mercury when you shop for auto glass replacement quotes.
The most popular models from the Mercury stables are Milan, Grand Marquis, Mariner, and Mountaineer. Each of these has different auto glass needs. The Milan has a tiny vent windows in addition to front door, rear door, windshield, and back glass. The Grand Marquis has much larger vent windows in comparison. The Mountaineer has quarter glass along with front door, rear doors, vents, and windshield plus a wraparound back glass. Considering these widely differing auto glass needs for different Mercury's, it is best that you choose a well established service provider when you need Mercury windshield replacement and auto glass repair. Only such providers will be able to provide the right parts and glass while still keeping costs down for you.
The glass removal and installation technique used for Mercury's is quite similar to that for Ford cars. A technician who is familiar with Fords may be able to handle Mercury windshield replacement and auto glass repair quite effectively. There are some similarities in the fittings used. For example, both the Ford Fusion and the Mercury Milan use "U channel" side moldings. However, for some Mercury's the glass and moldings may be quite distinctive. The Mountaineer, for example, uses glass that comes with molding attached as does the Marauder. A skilled and experienced technician should be able to identify the kind of setting used as well as understand the similarities with Ford's as soon as you mention the vehicle's model.
Mercury Auto Glass Parts
Although Mercury's are no longer being produced, it should not be too difficult to find parts for these cars since they only stopped manufacturing in early 2011. When you need Mercury windshield replacement and auto glass repair check online for auto glass service providers who can provide the correct parts from suppliers at discount rates. Most often, a portion of such discounts will be passed on to you, keeping your auto glass replacement costs affordable. Ensure that good quality glass and parts are used by the service provider so that you get the best value for your money.
The History of Mercury
Founded by Edsel Ford – Henry Ford's son – in 1939, Mercury was designed as an entry level luxury car to cover the market between regular model Ford models and Lincoln luxury models. The brand was dropped in Canada in 1999 although the Grand Marquis was still available under the Mercury brand until 2007. Despite being eliminated in Canada, the Mercury brand is still available in Mexico, Puerto Rico, the Middle East, the United States, and the United States Virgin Islands.
In 1945, Mercury was combined with Lincoln to form the Lincoln-Mercury Division. Edsel joined the Lincoln-Mercury Division in 1958, making it the Mercury-Edsel-Lincoln division although it reverted back to the Lincoln-Mercury Division when Edsel came to an unfortunate end in 1960. It has gone by Lincoln-Mercury Division ever since.
Sales for the Mercury brand peaked at 580,000 in 1978 although 1993 was another big year for Mercury with sales of over 480,000. The 1970s and 1980s were tough for a lot of auto mobile makers but Mercury fared better than many others – especially with its Cougar XR-7 specialty coup.
The Cougar XR-7 was one of the few niche products Mercury offered with many of Mercury's regular models being related in some way to other vehicles. The Capri convertible shared parts with the Mazda 323 and the Mercury Villager was shared with Nissan.