Mercedes-Benz Windshield Replacement
Mercedes-Benz General Information
Mercedes-Benz Model Pictures
About Mercedes-Benz Auto Glass Replacement
History of Mercedes-Benz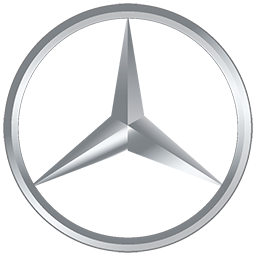 Mercedes-Benz General Information
Company Type: Division of Daimler AG
Years in operation: 1886-Present
Headquarters: Stuttgart, Germany
Locations: Global
Mercedes Benz Auto Glass Original Equipment Manufacturer: Saint Gobain Sekurit
Popular Mercedes Benz Models: A Class, B Class, C Class, CL Class, CLK Class, CLS Class, E Class, G Class, GL Class, M Class, R Class, S Class, SLK Class, SL Class, SLR Class, SLS AMG, SLR McLaren
Mercedes-Benz Model Pictures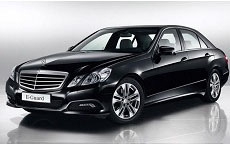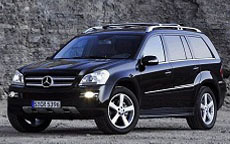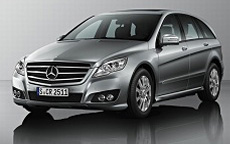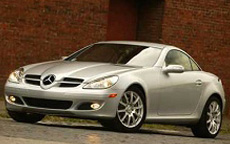 About Mercedes-Benz Auto Glass Replacement
The ownership of a Mercedes Benz is sure to give you an exalted status among your peers. But more than the instant stardom Mercedes brings, it is the classy lines and incredible comfort of these vehicles that truly take the breath away. After 120 years, Mercedes Benz continues to be the car that all others aspire to emulate. There is no doubt that when you need windshield replacement and auto glass repair for your Mercedes Benz, only the very best service providers will do.
If you expected your Mercedes Benz to come with high auto glass replacement costs, you were on the mark. Comparing a two door Mercedes Sedan with a similar body style Ford, you will see that a front passenger door replacement for the Mercedes costs almost thrice as much as the Ford. When comparing costs for the same replacement in a four door utility Mercedes, a recent model Infiniti probably comes closest cost wise. For the same Mercedes vehicle, the cost of replacing the rear passenger door is most comparable to the prices for the same parts for a GMC Acadia. Compare prices for your Mercedes Benz windshield replacement and auto glass repair needs among various auto glass service providers to find the best deals.
The Mercedes Benz collection includes sedans and coupes, SUVs, and crossovers. They even have amazing super cars and roadsters. Each vehicle in this line up has its own unique lines and body design. Innovative design ideas often make their debut with Mercedes Benz cars. The glass panoramic rooftop offered with the SL series is a case in point. That is why the auto glass needs of each model may differ quite significantly from others. The CLS sedans have a small quarter glass in addition to front door, rear door, windshield, and back glass. But the vent glass is missing in the CL class cars. The M class SUVs have the classic SUV cabin with wraparound back pane plus the regular 7 panes covering the front of the body. A Mercedes is a cut above the ordinary car and it deserves the very best care in terms of auto glass service from a skilled technician who has worked with these cars before.
Prior experience with these cars helps the technician employ the best methods to carry out windshield replacement and auto glass repair on a Mercedes Benz in the shortest possible time. An experienced technician will also know where special care needs to be paid to the fittings and glass to prevent damage. For example, some Mercedes models have a special button on the driver's side hood piston to raise the hood to vertical position. This gives the technician easy access to the cowl for its removal. Mercedes cars also come with unique wipers for both sides with the passenger side one being a pivoting kind. Choosing a well established auto glass service to take care of your Mercedes Benz windshield replacement and auto glass repair needs is definitely in your best interests. An unskilled technician could damage your car during the glass removal or installation process.
Mercedes-Benz Auto Glass Parts
Many owners like to use tinted glass in their Mercedes to ensure privacy. If you are considering this option, you should first find out about the legal restrictions on tinting in your city and state. In many states the degree of tint you can use is clearly specified by law. In most places, tinting your front door glass and windshield is prohibited. An experienced auto glass service provider should be able to tell you about any such legal restrictions. Choose from bronze, chrome, gold, or amber tints to give your Mercedes a distinctive look. Most auto glass service providers will offer tinting as well as regular Mercedes Benz windshield replacement and auto glass repair services.
Mercedes Benz Windshield Replacement
Choosing OEM is always a good choice, when you can afford it. Driving a Mercedes should indicate that won't be an issue, however that's not always the case. Whether you want OEM or Aftermarket we recommend a high quality replacement part.
The History of Mercedes-Benz
Mercedes-Benz has it origins in Germany when Karl Benz and Gottlieb Daimler merged their auto companies to form the Daimler-Benz name which later evolved into Mercedes-Benz. It is currently a division of the Daimler AG motor corporation.
The first automobiles produced with the Mercedes-Benz emblem were the " Stuttgart " and the " Mannheim " in 1927. These vehicles posed great success for the company; automobile production rose to 7,918 the very same year! Mercedes established itself as the car of choice for people wanting luxury, comfort, and power in their car.
During this time Mercedes also had enormous success in the racing field as well. In 1937, they built the W125 which incredibly reached speeds exceeding 190 miles per hour!
In the nineties Mercedes got an extra boost in muscle to its lineup when it bought AMG, an aftermarket tuning shop that focused on aggrandizing the power of production cars. This proved to be a great triumph for the company - the models they tune are still very popular today.
The Mercedes' modern day line-up encompasses all types of passenger vehicles, with the exception of pick-ups. One of the most notable newcomer's is the Mercedes Benz SLR McLaren, a conception from Mercedes and a British Company, McLaren. It's considered a "supercar" as it's able to reach speeds above 220 MPH. This power, however, comes at a price – starting at $495,000!