Lexus Windshield Replacement
Lexus General Information
Lexus Model Pictures
About Lexus Auto Glass Replacement
History of Lexus
2013 - 2014 Lexus Auto Glass & Windshields Updates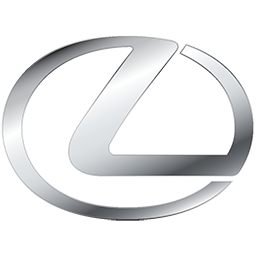 Lexus General Information
Company Type: Division of Toyota Motor Corporation
Years in operation: 1989-Present
Headquarters: Toyota City, Japan
Locations: Global
Lexus Auto Glass Original Equipment Manufacturer: AGC Glass
Popular Lexus Models: IS, ES, GS, LS, ISC, RX, GX, LX, ISF, LFA, CT Hybrid, HS Hybrid, RX Hybrid, GS Hybrid, LS Hybrid
Lexus Model Pictures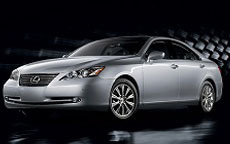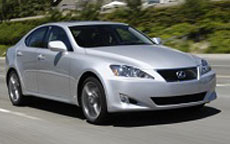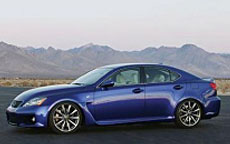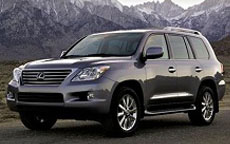 About Lexus Auto Glass Replacement
Lexus is a favorite brand for millions of Americans as shown by its number one position in the J.D. Power and Associates 2011 customer satisfaction and dealer service study results. Lexus cars are a blend of perfect engineering and utmost attention to details. Backed by Toyota's 50 years of automotive experience, these cars are truly dream machines. That is why Lexus owners take special care to find the very best solutions when they need Lexus windshield replacement and auto glass repair.
Replacing your Lexus' auto glass parts may not be prohibitively expensive but there are by no means the cheapest to service either. To give you a rough estimate, carrying out auto glass replacement for the front passenger door on your four door Lexus sedan should cost about as much as replacing it on a similar BMW. Replacing auto glass on an older Lexus may be cheaper. The rear glass is bound to be more expensive. For example, changing the rear passenger door on your Lexus four door utility will be more expensive than doing the same for your Ford Escort or Saab.
The Lexus range encompasses a wide variety of sedans, SUVs, convertible, and hybrids each with its own auto glass needs. For instance, Lexus sedans usually come with 6 windows such as rear and front doors, windshield, and back glass, and vents. The SUVs will have quarter glass in addition to these while the convertible has sliding glass vents to cover the collapsible sides. Given these widely differing needs, it is clear that only an auto glass service provider with adequate experience will be able to find the right parts and carry out replacements effectively. There is a difference in prices for different versions of these vehicles. You will need to mention the year of manufacture when you ask for quotes for Lexus windshield replacement and auto glass repair.
There are a number of factors to keep in mind when carrying out auto glass repairs or replacements on a Lexus. In some models the windshield side moldings are supported by six difficult to release clips that are prone to damage if handled by unskilled persons. During replacement, the technician should be extra careful so that the pinchweld wall is not damaged.
The bottom edge of the back glass is positioned too close to the vehicle's body for an unskilled person to be able to remove it safely. When you need Lexus windshield replacement and auto glass repair it is best to leave it to experienced and trustworthy professionals. This will ensure that you get the best repairs or replacements done without having to pay for parts that are damaged during the process itself.
Lexus Auto Glass Parts
Finding quality aftermarket glass for your Lexus' quarter glass could be a near impossible task. But there are good alternatives for the other auto glass parts. If you opt for aftermarket glass to keep costs low it is best to pick up the glass only from well known brands like Pilkington or Safelite. These manufacturers produce high quality aftermarket glass that offer good value for your money. If costs are not a concern then ask your auto glass provider to only choose OEM or OEE parts for your Lexus windshield replacement and auto glass repair. These parts are designed specifically for your Lexus and will give the longest life and best performance possible.
The History of Lexus
Consistently among the top ranked vehicles in terms of reliability and customer satisfaction since 1989, Lexus is a powerhouse in the world of luxury vehicles. It has been one of the most sought after and admired luxury cars since being introduced to the United States market in 1989 by the Toyota Motor Corporation. Lexus brand vehicles are sold in 68 countries across the globe.
Until 2003 when the RX-330 went into production in Canada, Lexus has been predominantly manufactured in Japan. Lexus is solely responsible for all of the models that comprise Toyota's Lexus line which means the centers for designing, engineering and manufacturing these models are operated by Lexus. This change came about as the result of the corporate reorganization that too place between 2001 and 2005. Lexus has been named the most reliable brand in the United States by J. D. Power and Associates fourteen times.
It is expected that Lexus will be in over 76 countries by the end of 2010 thanks to its global growth strategy. This strategy was responsible for Lexus launching in China and Japan in 2005, Malaysia in 2006, Indonesia in 2007, Chile in 2008 and the Philippines in 2009. Sales dropped in 2008, but this can be contributed to an overall drop in consumer interest in luxury cars due to a worsening economy.