MINI Windshield Replacement
Mini General Information
Mini Model Pictures
About Mini Auto Glass Replacement
History of Mini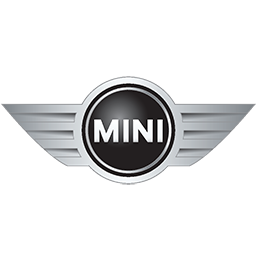 Mini General Information
Company Type: Now a subsidary of BMW since 2001; under the name MINI
Years in operation: 1959 to 2000 with the British Motor Corporation; 2001 to present with BMW
Headquarters: Munich, Germany with BMW; (founded Longbridge, England, United Kingdom)
Locations: Global
MINI Auto Glass Original Equipment Manufacturer (MINI OEM glass): Saint Gobain Sekurit
Popular MINI Models: Cooper, Clubman, Countryman
Mini Model Pictures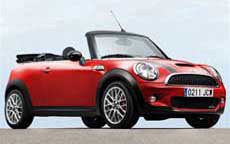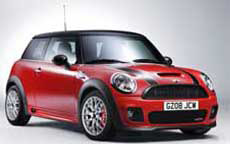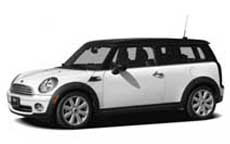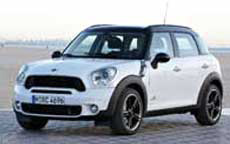 Mini Windshield Replacement & Auto Glass Repair
About Mini Auto Glass Replacement
Over 50 years of manufacturing experience contribute to making the Mini one of the most reliable cars in the American automobile market. The brand has always focused on fuel efficiency, passenger comfort, and stylish yet compact lines, all of which have ensured that the Mini is always ahead of competitors. Innovative design makes it possible for the brand to retain its leadership even today. Owning a Mini is definitely a matter of pride for anyone. Ensure that your pride and joy looks as stylish and remains as resilient as it was on Day 1 by getting effective windshield replacement and auto glass repair for your MINI as soon as it becomes necessary.
It is very important for you to understand that getting repairs and replacements done quickly are in your best interests. Cracks in your windshield can actually expand and weaken the entire glass if not rectified in time. Broken glass fails to protect you from the elements when you are driving in inclement weather conditions and this can make traveling most uncomfortable and dangerous indeed. If cost is your concern, you should know that auto glass replacements for your Mini are not priced far out of reach. To give you an idea, you will probably spend about the same to replace the front passenger door on your Mini 2 door convertible as you would for a Fiat 500.
Different Mini models come with different auto glass needs, which is why you should always specify the model and year of your car when you shop for replacement or repair quotes. For example, the Mini Countryman has a total of 8 auto glass parts with two rear quarter windows, two rear doors, front doors, as well as the windshield and back glass. The hardtop Cooper is a much more compact car with just 6 auto glass parts used to cover the sides and body.
Make sure that you only leave your Mini in the hands of an experienced and skilled auto glass repair and replacement technician. Only expert technicians will be able to ensure that the maximum parts are salvaged during the Mini windshield replacement and auto glass repair process. This is especially important with the Mini models that use two piece clips to hold the lower windshield in place as these are particularly damage prone. The A pillar molding in these cars also has to be handled with extreme caution to avoid damage during glass removal.
Mini Auto Glass Parts
Although Mini windshield replacement and auto glass repair is not very outrageously priced, there are still Mini owners who opt for unbranded glass and parts to reduce costs. However, this is definitely not advisable. OEM glass is designed to fit perfectly in your car and it is tested for structural integrity and strength. That is why you will find that with minor impacts, the OEM glass simply absorbs the shock and remains unbroken. Unbranded glass will become damaged even when it sustains reasonably small impacts and you could be injured by the damaged glass. Always insist on original parts and glass when you bring in your car for Mini windshield replacement and auto glass repair.
The History of Mini
Considered an icon of the 1960s, the Mini was produced by the British Motor Corporation from 1959 through to 2000. The layout of the Mini is considered a major influence on an entire generation of automobile manufacturers. The groundbreaking layout made it possible for 80% of the floor pan to be used for luggage and passengers. The Mini is considered by many to be the British equivalent to the Volkswagen Beetle which was also very popular in North America. Voted the second most influential vehicle of the 20th century in 1999, the Mini was second only to Ford's legendary Model T. The variations of the Mini include the van, pickup truck, and the estate car. A jeep-like vehicle was also released until the name Mini Moke.
The Mini models were originally marketed as Austin Seven and Morris Mini Motor under the Austin and Morris names. In 1960, the Mini became a brand of its own although in the 1980's the Mini would again be marketed under the Austin name.
The Mini was a direct response to the fuel shortage of 1956. Because this shortage meant petrol was rationed in the UK, sales of German Bubble Cars greatly increased while larger cars saw a sharp decline in sales. The original prototype was finished by 1957 and the cars hit the market in the early 1960s. In 2001 Mini was bought by BMW and now is a subsidiary under the name MINI.