Hummer Windshield Replacement
Company Type: Former Division of General Motors (GM)
Years in operation: 1992-2010
Headquarters: Detroit, Michigan
Locations: Global
Hummer Auto Glass Original Equipment Manufacturer (Hummer OEM glass): LOF (Libby-Owens-Ford) operates under Pilkington
Popular Hummer Models: H1, H2, H3, H3 SUT, HX
Hummer Model Pictures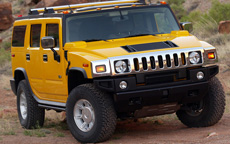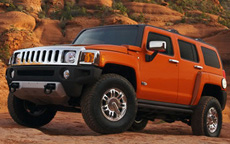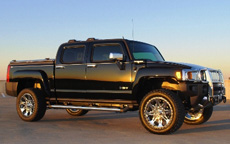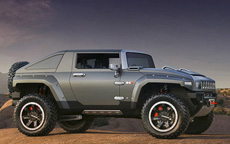 Hummer Windshield Replacement & Auto Glass Repair
About Hummer Windshield Replacement & Auto Glass Repair
The Hummer brand is considered to be synonymous with reliability and resilience. These vehicles are the first choice when there is a need for an automobile that can traverse difficult paths and uneven terrain. Created with care to give optimum performance even in the toughest of conditions, the Hummer has been the ideal choice for generations of adventurers. Although the brand is phased out, considering the number of Hummers still on the road, the company has offered assurance that all GM dealer network outlets will carry out effective windshield replacement and auto glass repair for Hummers.
Hummer windshield replacement and auto glass repair is not very expensive when you compare prices with similar vehicles from other brands. Front passenger door auto glass replacement for the four door Hummer utility will cost you about as much as the same replacement for a Jeep Grand Cherokee . In fact, you can get this replacement done at about the same of the cost for a newer model Land Rover four door utility. Rear door replacements are usually far more expensive but this is not so with this four door Hummer utility. Your Hummer's rear door replacement will cost you slightly less than the same replacement for a Land Rover.
The number of auto glass parts that a car requires varies from model to model. With the Hummer series, the H3 model requires a front door, rear door, rear vents and rear quarter glass to cover the sides. This vehicle uses a total of 10 windows including the windshield and back glass. The H1 has very different needs with the windshield being partitioned. This pick up model lacks the vent windows. When you are comparing Hummer windshield replacement and auto glass repair with various auto glass service providers, make sure to mention the model you drive so that you get accurate quotes.
Identifying an expert technician to work on your Hummer is in your best interests. There are a few parts in these vehicles that are prone to damage during the glass removal and installation process and only an experienced technician can minimize damage here. For example, the cowl in the H2 series is particularly vulnerable and breaks easily. The spring loaded clips underneath can also be damaged during the glass removal. Since finding the exact match for these clips can pose problems, you should ensure that your technician has the necessary skill to keep these clips intact during the Hummer windshield replacement and auto glass repair process.
Hummer Auto Glass Parts
Hummer windshield replacement and auto glass repair is quite affordable and this is reason enough for you to avoid opting for cheap unbranded replacement parts. It is especially important to ensure that all the glass and parts used are of highest quality in vehicles like the Hummer. Since these vehicles are used frequently over uneven roads, the glass should be resilient enough to hold up under rough driving conditions. Ask your auto glass provider to only use OEM or OEM equivalent parts during the Hummer windshield replacement and auto glass repair to ensure that you get the best value for your money.