Suzuki Windshield Replacement
Suzuki General Information
Suzuki Model Pictures
About Suzuki Auto Glass Replacement
History of Suzuki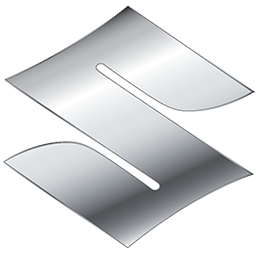 Suzuki General Information
Company Type: Prublic Company; Suzuki Motor Corporation
Years in operation: 1909-Present
Headquarters: Hamamatsu, Shizuoka, Japan
Locations: Global
Suzuki Auto Glass Original Equipment Manufacturer (Suzuki OEM glass): AGC Glass
Popular Suzuki Models: Equator, Grand Vitara, Kizashi, SX4, Sportback, Swift, XL-7
Suzuki Model Pictures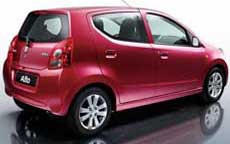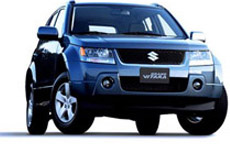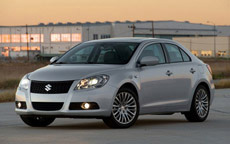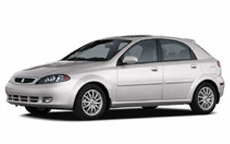 About Suzuki Auto Glass Replacement
Suzuki has always focused on creating technically advanced automobiles. The very first mass produced car from this brand, the Suzulight used some innovative design concepts like the front wheel drive and rack and pinion steering. Each and every product in the line up from Suzuki is a resilient vehicle offering optimum driving experience under a range of conditions. In fact, Suzukis are known for their durability and perfect balance in the roughest roads possible. If you frequently take your Suzuki out for a spin on the less trodden paths then it is important for you to keep its auto glass in perfect condition too. Only then can you drive in comfort and safety. Learn more about getting effective solutions for Suzuki windshield replacement and auto glass repair to keep your car in showroom condition.
The first thing to know about Suzuki windshield replacement and auto glass repair is that it is quite affordable. Replacing the front passenger door on your Suzuki 4 door utility may cost you significantly less than doing the same for your Infiniti or GMC Acadia. If you own an older model of the vehicle the costs may come down even further. The rear doors may be slightly more expensive to replace on the four door Suzuki utility with prices hovering around those for similar model GMCs.
It is also important to know that not all Suzukis require the same kind and number of auto glass parts. The new Kizashi requires a total of 8 auto glass parts with its front and rear door windows, two rear vents, windshield, and back glass. The Grand Vitara, an all time favorite, is a large sized SUV model that needs two rear quarters in addition to the regular 8 auto glass parts. The Equator is a pick up model that has different auto glass needs as well. Only an experienced auto glass shop can gauge the needs of your Suzuki accurately and find parts quickly so that your Suzuki windshield replacement and auto glass repair is completed in the shortest possible time.
There may be a few special points to remember when the actual Suzuki windshield replacement and auto glass repair process is being carried out. An expert technician will know exactly which parts are breakable and which areas are prone to damage during glass removal and installation. They will take special care to ensure that such damage is avoided. For instance, the Grand Vitara has a faux plug on the passenger side of the cowl that should not be removed during the repair or replacement process.
Suzuki Auto Glass Parts
Look for auto glass service providers who are committed to using high quality parts and glass in your car. If OEM glass is out of your budget then choose branded after- market glass to ensure that you get good quality replacements for your damaged auto glass. It is always advisable to choose the same kind of glass for replacements as the manufacturer originally used in the vehicle. For example, if your Suzuki came with a tinted windshield then opt for the same glass for best results when replacing it. Compare prices for Suzuki windshield replacement and auto glass repair offered by several reputed auto glass shops before you decide on one to entrust your vehicle to.
The History of Suzuki
Distributed in 92 countries through 133 distributors, Suzuki has 35 main production facilities and employs more than 45, 000 people worldwide. In terms of production and volume Suzuki is the ninth largest automobile manufacturer in the world. Its motorcycles and all-terrain vehicles are world class and many of its models are considered top of the line. It doesn't stop with all-terrain vehicles and motorcycles, though. Suzuki produces a wide range of products including compact automobiles, outboard marine engines, small internal combustion engines, and even wheelchairs.
The origin of the Suzuki company can be traced back to 1909 when Michio Suzuki founded Suzuki Loom Works. Business was good. Suzuki built looms for the silk industry that was booming in Japan at the time. Suzuki even created a new kind of loom that he exported overseas. It became apparent though that if he wanted his business to reach its fullest potential he had to diversify. Suzuki began producing small cars in 1937 and by 1939 he had built several prototype compact cars. These cars featured a liquid-cooled four cylinder engine that was a major innovation for the time.
Production entered a dark time when the government declared civilian passenger cars a non-essential commodity at the onset of World War II. When the war ended, Suzuki returned to manufacturing looms. It turned out to be a profitable venture once again as the United States allowed the shipping on cotton to Japan.
It wasn't until 1952 that Suzuki made the return to vehicles – this time for good. It began with the Born Free – a motorized bike that allowed the rider to choose between pedal power and motor power. This launched the Suzuki Motor Corporation and the rest is history.